Dr Michael Foran, a lecturer in public law at the University of Glasgow, said the case was not about agreeing with the decision of Scottish secretary Alister Jack to use a section 35 order to block the Bill, but rather whether a reasonable person could have come to the UK Government's conclusion.
He admitted there was "no clear answer" in the law, but suggested the UK Government would be confident in its case.
Speaking to The Scotsman, Dr Foran said: "Whether or not you disagree with the decision, the legal test is whether or not no reasonable person would have come to that conclusion, and therefore I think the UK Government is in a very strong position right now.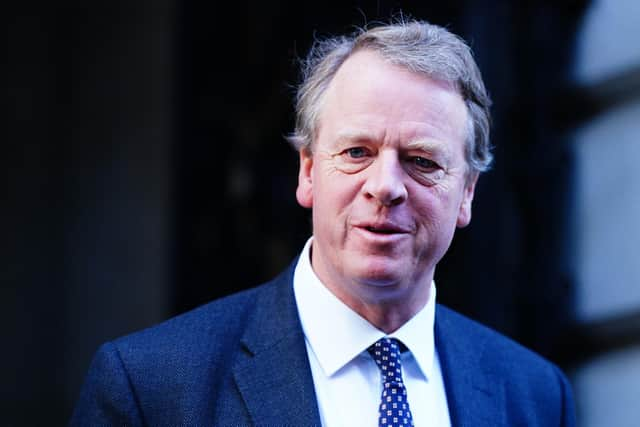 "I don't think the UK Government would have done this if it hadn't dotted the i's and crossed the t's to make sure that if this was going to happen, they have to be pretty confident that they're going to win a legal challenge."
Asked if there was a clear winner based on the law, Dr Foran insisted it was not a clear-cut case. He said: "There's absolutely not a clear answer to this at all.
"To be honest, that is true for most of these kinds of legal questions because it's such a complex area of law, there are so many different points at which the case could break one way or the other."
Dr Foran produced an academic paper, published by conservative think-tank Policy Exchange earlier this month, that argued the Gender Bill, in conjunction with a recent Court of Session ruling in favour of the Scottish Government, had fundamentally altered equality law UK-wide.
He predicted the latest case would end up in the Supreme Court within a matter of months, rather than years, adding: "The chances are that this will be shuffled through the courts a little bit quicker if the Supreme Court would like to hear this a bit quicker and it might take a little bit longer if the Supreme Court doesn't want to hear it very quickly.
"If the Scottish Government intends to judicially review this – and I think they've announced that they will – it would be heard in a Scottish court relatively soon.
"The legal reality here is regardless of who ends up succeeding here, if the Scottish Government wins, the UK Government will appeal. If the UK Government wins, the Scottish Government will appeal.
"The reality on the ground is that this is going to end up in the Supreme Court eventually and it'll probably be heard. I don't want to give a proper timeline on this because I don't have any certainty on that, but you're talking within months, not years."
Dr Foran also suggested the Scottish Government may not have expected a section 35 order to be made and ministers were likely now be seeking fresh legal advice on the route taken by the UK Government.
He said: "They would have been asking, is this within our legislative competence? Will this be struck down? Because we've strayed outside of the legal limits that have been placed on the Scottish Parliament.
"So it very well could be the case that the Scottish Government's legal advice focused primarily on the competency question and wasn't particularly detailed in its analysis of, if it even analysed at all, the section 35 question."