Gaelic quango raises serious concerns about controversial marine protection areas
The national public body with responsibility for Gaelic has raised serious concerns about plans to ban fishing in 10 per cent of Scottish waters.
Bòrd na Gàidhlig said it feared Highly Protected Marine Areas (HPMAs) could lead to significant job losses in Gaelic-speaking areas.
The Scottish Government proposals would place strict limits on some human activities, such as fishing and aquaculture. Ministers insist HPMAs will conserve marine ecosystems while providing economic and social benefits.
However, responding to a consultation on the plans, which closed this week, Bòrd na Gàidhlig said the viability of the Gaelic language rests on "viable Gaelic-speaking communities", particularly those in the Highlands and islands.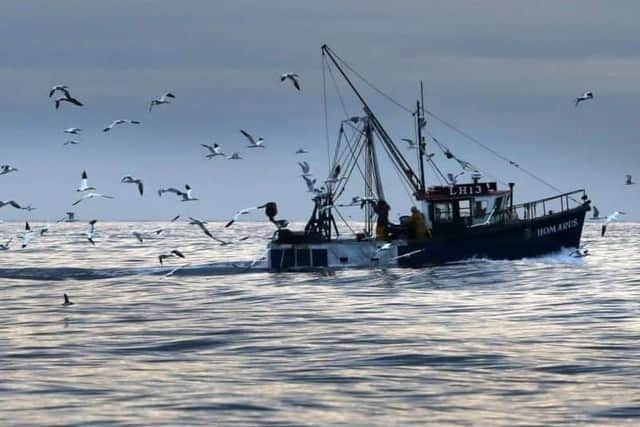 It said: "We are seriously concerned that the introduction of HPMAs would cause a significant loss of employment in areas with a high percentage of Gaelic users."
The body said the proposed methodology behind the socio-economic impact assessment "does not appear to include the potential consequent loss of population from affected communities". It said: "This is a significant omission as loss of population in areas with relatively high numbers of Gaelic users could have a significant negative impact on the language and culture."
Around half of Gaelic speakers live in the Highlands and islands, Bòrd na Gàidhlig said, adding that many areas with high proportions of Gaelic users already face significant socio-economic challenges. These include a relatively high cost of living, falling populations and low wages.
"Loss of population in these communities would impact households with working age adults and children," the quango said. "The loss of population would reduce the size of the affected communities. They would become less sustainable, with a detrimental effect on community confidence.
"If Gaelic users leave to access employment elsewhere this would have two impacts. First, a reduction in the number of Gaelic speakers in the affected area. Second, affected households may move to an area where Gaelic is much less used and over time, they may no longer regularly use the language – or may lose it altogether.
"The result would be a reduction in the use of Gaelic. That would run counter to the National Gaelic Language Plan's aim that the language is used more often, by more people. Some communities with a high proportion of Gaelic users already suffer from population decline and an ageing demographic.
"The National Islands Plan states that 'Population decline is a real threat to the sustainability of many, although not all, of Scotland's island communities. Over the last 10 years, almost twice as many islands have lost populations as have gained. Future population projections suggest that islands are at further risk of depopulation.'"
Net Zero and Just Transition Secretary Mairi McAllan said she recognised there is "considerable strength of feeling on this issue".
She said: "It has always been our intention to develop these ambitious proposals in close collaboration with those impacted by them – in particular, people living and working in our island and coastal communities. That's why we have chosen to consult right at the beginning of the process and why I have committed to now consider the responses to our initial consultation very carefully as we develop next steps.
"I want to give my assurance that I am listening and absolutely recognise the value that Scotland's fishing and aquaculture sectors play in contributing to our economic prosperity. I will visit coastal and island communities in the coming months to hear directly from those affected."
Comments
 0 comments
Want to join the conversation? Please or to comment on this article.