Gaelic: Campaign groups call for First Minister Humza Yousaf to appoint a Scottish languages minister to promote Scots and Gaelic
Campaign groups say there should be a dedicated minister for Scots and Gaelic
A group of Scottish activists are calling on First Minister Humza Yousaf to appoint a Scottish languages minister.
The Scots language group Oor Vyce and the Gaelic language group Misneachd say having a dedicated Government minister to represent their needs would help to preserve and develop both languages.
Scots and Gaelic is the responsibility of education secretary Jenny Gilruth, but the activists say the education portfolio is so big, neither language gets the full attention they need.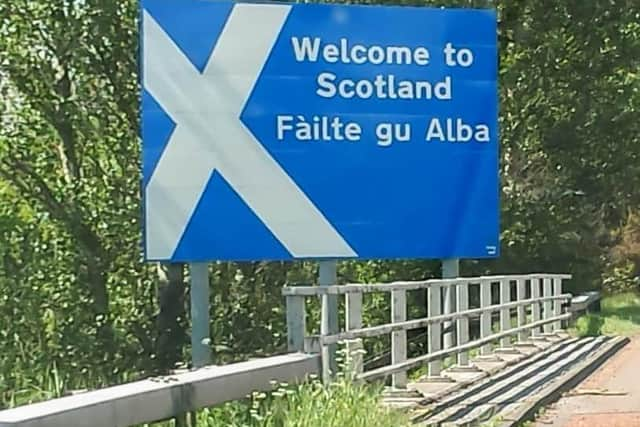 Phil Reid, chair of Oor Vyce, said: "When the new Cabinet got announced, we felt action was sorely needed. Languages are not just an education issue – they affect housing policy and industry as well.
"We also want to see the legal recognition of the Scots language and the appointment of a Scots language board."
It is estimated around 1.5 million speak Scots and 60,000 speak Gaelic in Scotland. The group suggests if a Scottish language minister was to be appointed, they could still sit within the education portfolio and work under the education secretary. However, they would want the minister to be able to work across Government portfolios to take in issues such as rural affairs and housing as well.
Last year there was also a public consultation on Scots and Gaelic, and the two groups say a dedicated minister could work on developing the recommendations made in this consultation.
Mr Reid, who is a Doric speaker living in Edinburgh, said: "We could also hold this minister to account against the objectives we are working to. If we could get someone who is bilingual into this post, they would be able to understand the needs of both communities.
"MSPs who are Scots speakers and fluent in Gaelic do exist – maybe Alasdair Allan [MSP for the Western Isles] is a good example.
"There are enough people across Government and the civil service that having a Scottish language minister can be done and both languages can be adequately represented."
Oor Vyce and Misneachd have now started an online petition calling on Mr Yousaf to introduce this position in his Cabinet.
A Scottish Government spokesperson said: "The education secretary is the senior member of Government for languages, which includes Gaelic and Scots. Gaelic and Scots are significant elements of Scotland's culture and we are committed to seeing them both thrive and grow across the country."
Rain drain: How sewage that could fill 19,000 swimming pools was spilled in Scottish waters in 2022
Comments
 0 comments
Want to join the conversation? Please or to comment on this article.