Former SNP minister warns deal with Greens damaging relationship with businesses
Ivan McKee spoke out after a survey found firms do not think ministers understand the business environment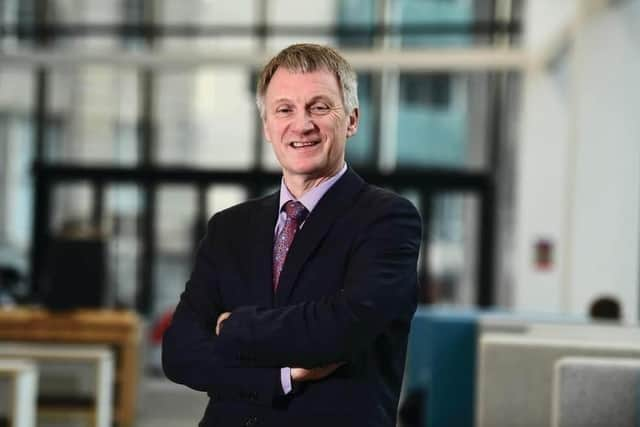 A former SNP minister has warned the party's power-sharing agreement with the Greens is damaging the Scottish Government's relationship with businesses.
Ivan McKee, who was a business minister under Nicola Sturgeon, said many firms will not view the Greens "in a positive light".
It comes after a survey found just 9 per cent of firms agreed that Scottish ministers understand the business environment in Scotland.
The power-sharing deal with the Greens has caused unease among some sections of the SNP. Fergus Ewing, a former minister who is now an outspoken backbencher, has dismissed the Greens as "extremists".
Kate Forbes, the former leadership contender, recently suggested SNP members should be consulted on the deal again. "I'm a democrat, so I'm always in favour of checking in with the people, checking in with members – that's the purpose of conference, to ensure they are continuing to support certain policies," she said.
Mr McKee told BBC Radio Scotland: "Clearly, the Greens take a different view of business than the SNP and businesses will not see that, in many cases, in a positive light. It's the way it's communicated, it's the sentiment and it is what business hears. It's probably made the challenge of government being seen to be on businesses' side harder than it might have been."
He added: "A lot of this comes from the top, so the sentiment and tone set at the top is very important."
Mr McKee quit the Scottish Government after being offered a job he considered a demotion under Humza Yousaf. He was involved in the campaign team for Ms Forbes during the SNP leadership race.
Scottish Conservative finance spokesman Liz Smith said: "The SNP Government's record on growth is so bad that Humza Yousaf had to announce a "reset" with business - effectively acknowledging his party's total failure over a decade and a half. Even former SNP ministers like Ivan McKee are criticising the Greens' militant anti growth agenda, but Humza Yousaf shows no sign of listening to his critical colleagues or to Scottish businesses."
Comments
 0 comments
Want to join the conversation? Please or to comment on this article.