Former SNP minister calls for inquiry over two-week wait before police search of Nicola Sturgeon's home
Former justice secretary Kenny MacAskill has raised concerns over the 'delay'
A former justice secretary is calling for a judge-led inquiry after it emerged police had to wait two weeks before they were given permission to raid the home of Nicola Sturgeon and her husband Peter Murrell.
Kenny MacAskill, who served as justice secretary between 2007 and 2014, but is now an MP in Alex Salmond's Alba Party, said it was vital to "restore trust and confidence" in the institution.
The Crown Office was told on March 20 that Police Scotland wanted a search warrant, but this was not signed off until April 3 – a week after the SNP leadership contest ended. Officers swooped on the home on the outskirts of Glasgow two days later, as well as searching the SNP's headquarters in central Edinburgh.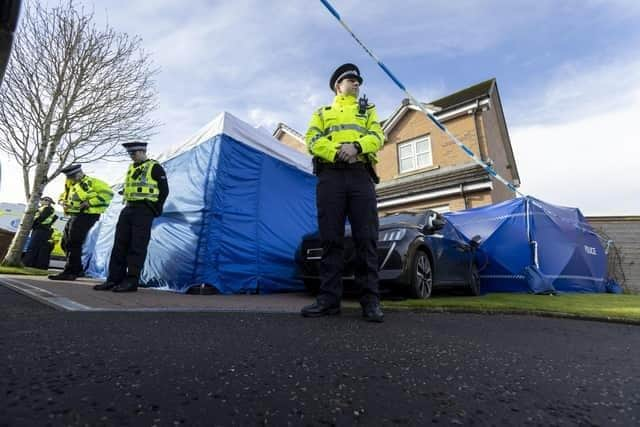 It is understood the police submitted a draft warrant on March 20. This was then signed on the same day it was finalised, which was April 3.
Mr MacAskill said: "As justice secretary I was involved in changes to expedite the warrant process. Delays then were due to bureaucracy and IT systems. I never envisaged that police investigations might be delayed by what appears to be political considerations.
"That is why I am today calling for a judge-led inquiry into the Crown Office and Procurator Fiscal Service (COPFS) in order to restore trust and confidence in this vital institution and to reassure the public that the decisions taken by the Crown Office and Procurator Fiscal Service have not been influenced by political considerations.
"Furthermore, we must have absolute clarity that there has not been and will not be any outside and undue interference in the democratic process.
"Ultimately these matters can best be addressed through the separation of powers between the Crown Office and the Procurator Fiscal Service and the Scottish Government currently vested in the Lord Advocate.
"This is something which I have consistently called for, and indeed I led a debate on this matter, in the House of Commons in July 2021. However, the public cannot wait for that to happen which is why we need an inquiry now."
Lord Advocate Dorothy Bain KC heads the Crown Office, but is also a Scottish Government minister.
A spokesman for the COPFS said: "COPFS understand the interest in this case, but to protect the fair administration of justice we urge restraint in public comment. It is standard that any case regarding politicians is dealt with by prosecutors without the involvement of the Lord Advocate or Solicitor General. COPFS will continue to work with police on this ongoing investigation."
Ms Bain declined to comment when questioned by Sky News about the row. She was quizzed by the broadcaster as she left Tuesday's meeting of First Minister Humza Yousaf's Cabinet.
Jackie Baillie, the deputy leader of Scottish Labour, said the two-week wait would "lead to raised eyebrows across Scotland".
The police investigation into the SNP's finances was launched in 2021 following complaints about how donations worth around £600,000 for a second independence referendum campaign were used.
Mr Murrell, the former chief executive of the SNP, and former party treasurer Colin Beattie have both been arrested and released without charge.