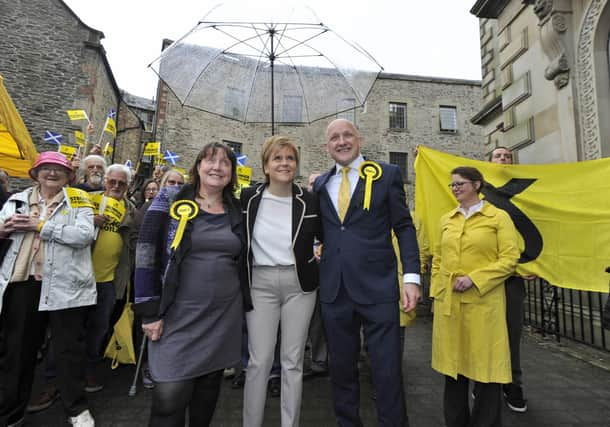 Mrs Hendry, who stood for the SNP in the Ettrick, Roxburgh and Berwickshire by-election in June 2017, losing to the Scottish Conservative's Rachael Hamilton, said she intends to "continue to fight for independence", but wanted to do so outside of the SNP.
Announcing her decision to step aside as energy minister Paul Wheelhouse's election agent and as convener of the Hawick branch and of the Ettrick constituency association, she told members that she "did not have the energy or the belief in the party" to continue in the position and "give his campaign the commitment that he deserves".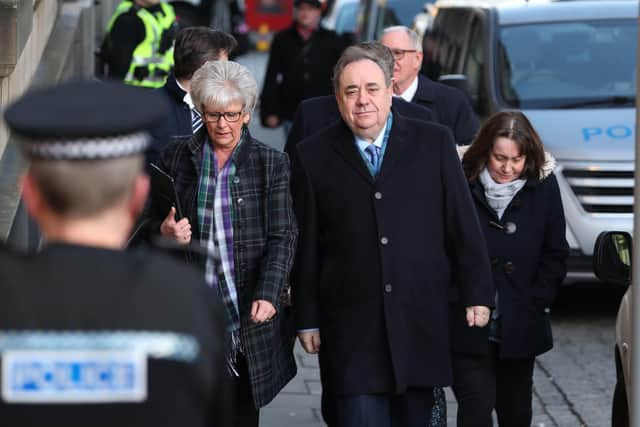 In an email seen by The Scotsman, Mrs Hendry said her job as a teacher "made being an election agent impossible" and wished Mr Wheelhouse the "very best of success" in the May elections.
Her departure from the SNP as a member comes as the party is consumed by bitter infighting over the Scottish Government's handling of harassment complaints against Mr Salmond.
The former first minister has accused senior figures in the party and in the Scottish Government of engaging in a "malicious effort" to damage his reputation and see him imprisoned – allegations denied by the party and Nicola Sturgeon.
The botched handling of the complaints against Mr Salmond led to a £500,000 legal bill after the government conceded a judicial review challenge on grounds the process was "tainted by apparent bias".
Mr Salmond was also acquitted of sexual offence charges in a trial last year.
Thanking members for their support, Mrs Hendry said: "I will continue to fight for independence, but I would rather do that outwith the SNP. I know that some of you will not agree with me on that and that is OK. We can each only do as our own conscience dictates."
"I believe that gaining independence does not rely on one person or one party, but rests with the will of the Scottish people, and that is what I will continue to push for, as I have done for the past decades."
Responding, Mr Wheelhouse thanked his "dear friend" for her work and said Mrs Hendry was "widely respected".
He said: "I want to thank my dear friend Gail Hendry for everything she has contributed to the campaign to regain Scotland's independence. I know Gail will continue to focus on that goal and I look forward to campaigning side by side with her.
"Gail, who is widely respected beyond the Borders, has been a wonderful parliamentary candidate, agent and branch and constituency activist and convener.
"It has been a genuine pleasure to work with Gail to build up the party organisation and membership to the strength it has today."
Speaking to The Scotsman, Mrs Hendry added: "I sent out an email to members only, mainly to thank them for the support they've given me during the past ten years when I've been extremely active in politics in the Borders.
"I'm stepping back from that now, as I have others things that are taking up my time and my energy.
"Like a lot of people, my job and family life have become much more stressful due to Covid restrictions and all that entails. I have to put those things first.
"Once things have settled down Covid wise, and I have more energy, I will be fully joining in with a Yes campaign. Independence is the best way forward for Scotland – I believe that.
"I have always been happy to work with those from all parties and none who believe in independence. That hasn't changed.
"The SNP in the Borders is full of great people. I wish them all the best going forward, and especially Paul Wheelhouse in the May election.
"He is an excellent candidate and I have a great deal of respect for him. You couldn't ask for a better candidate in terms of integrity and experience than Paul."
A message from the Editor:
Thank you for reading this article. We're more reliant on your support than ever as the shift in consumer habits brought about by coronavirus impacts our advertisers.
If you haven't already, please consider supporting our trusted, fact-checked journalism by taking out a digital subscription.