Forced installation of prepayment meters to be banned in homes of over-85s
All UK household energy suppliers have agreed to a ban on forcibly installing prepayment meters (PPMs) in the homes of people over the age of 85, the industry regulator has announced.
Ofgem said suppliers have signed up to a new code of practice which will also see them give customers more chances to clear debts.
PPMs have been in the spotlight after some energy suppliers, including British Gas, were caught breaking into the homes of people struggling to pay their bills to forcibly install them.
Ofgem chief executive Jonathan Brearley said: "Ofgem's new voluntary code of practice is a minimum standard that clearly sets out steps all suppliers must take before moving to a PPM.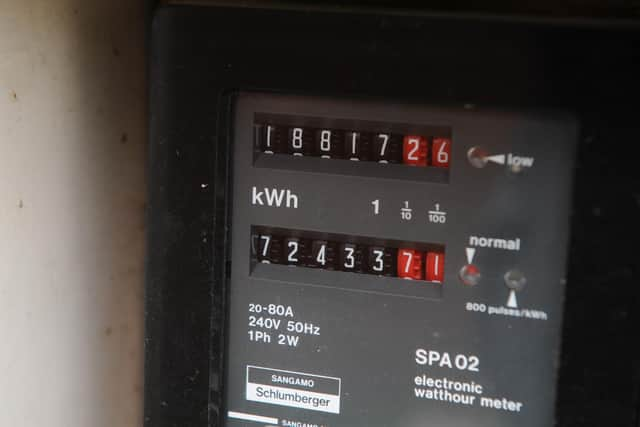 "If and when involuntary PPMs are used, it must be as a last resort, and customers in vulnerable situations will be given the extra care and consideration they deserve, over and above the rules already in place, by suppliers – something that has clearly not always been happening.
"This new code of practice means for some people PPMs should never be installed, and for high-risk groups their energy needs must be protected with a higher level of consideration."
The head of policy at the disability equality charity Scope has welcomed Ofgem's new code of practice banning forcibly installing prepayment meters in the homes of people over 85, but she said "they haven't gone as far as we would like".
Louise Rubin told BBC Radio 4's Today programme: "We welcome the fact that Ofgem has clearly listened to some of the concerns that we at Scope raised and many others did as well.
"They have taken a welcome step forward in making it significantly harder for energy suppliers to install these PPMs forcefully but they haven't gone as far as we would like.
"They haven't gone for an all out ban. And I think what's really worrying is when you look at the code of practice, there are grey areas, there are gaps. That is a cause of concern for us. We know energy suppliers really sank quite low even when there were rules in place in some of their practises so any room for manoeuvre, anything they can manipulate is worrying."
On whether the people Scope represents can trust energy companies to do the right thing, she added: "I think that's the problem yes, the trust has been eroded because of some of the practises we've seen.
"Calls to our helpline over the last 18 months confirm everything that The Times have reported on so people will be worried."
Comments
 0 comments
Want to join the conversation? Please or to comment on this article.