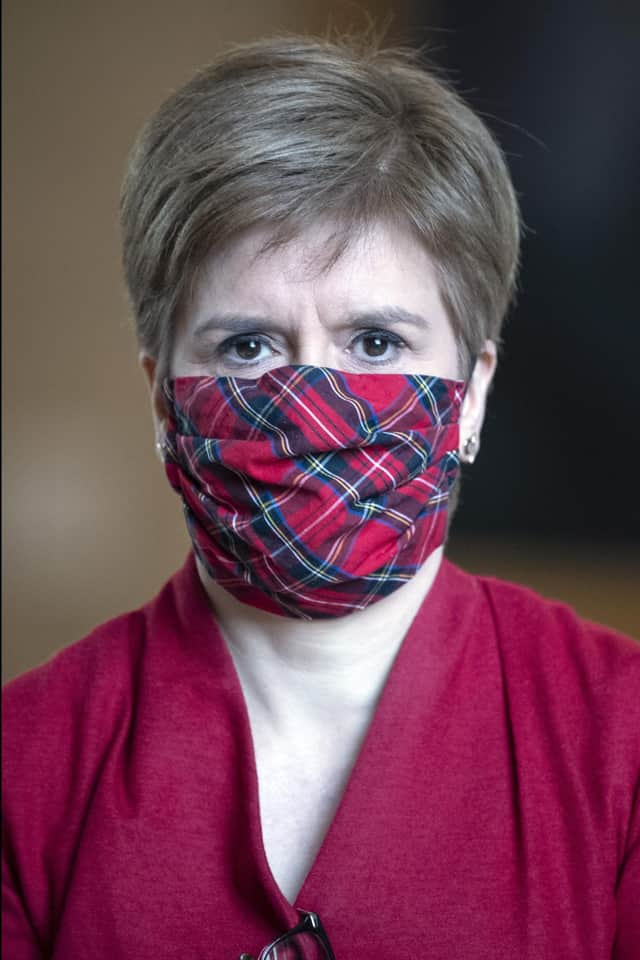 The Scottish Conservative's Holyrood leader said that while people understood new business restrictions were necessary, there should be extra compensation for those who "were told by this government what to do to become Covid compliant, spent money making the changes required of them and are now being told they have to adapt again".
At First Minister's Questions, she also claimed that businesses felt "like an after-thought" and that while new funding announcements were welcome, they were "welcome back on 9th December when the government announced an extra £185m for business, and in November when they announced the strategic framework support fund, and in October when they announced the £30m discretionary fund… yet of all of those funds, we've seen evidence of only £6m reaching businesses".
She added: "Leaked documents show that only seven in 30 business funds have launched. FSB Scotland says funding is trapped in an administrative logjam. Another fund, the digital boost development grant launched yesterday morning, was meant to remain open for six weeks but has shut within 24 hours because it was inundated and over-subscribed – that's how desperate business are.
"Councils want to get it [the money] out the door but they're hearing nothing from the Scottish Government. Falkirk Council's website lists 16 funds but asks people not to contact them about them as they've had no guidance."
However Nicola Sturgeon said there was "significant money available" with much already gone to businesses and "much more flowing to businesses over the course of this month".
She added: "We will continue to look at ongoing basis what we can do and where there are legitimate calls for more financial support.
"Local authorities are, in the main, administering this funding and if you take the £715m allocated to business support since October, £600m of that is already live, the vast majority of the funds go live this month, payments are flowing to businesses and at the end of this month, businesses eligible for additional top up payments will receive those payments."She said that £3000 was being paid every four weeks through the strategic framework business fund, while the top up grant would give larger businesses an extra £25,000.
"I appreciate the desire for as much consultation as possible but no amount of consultation takes us away from the sharp point that we have a rapidly spreading virus, that's the harsh reality of the situation."
However Ms Davidson said while announcements were welcome and "the Scottish Government is great at making announcements", money was not "getting money delivered into people's pockets".
Reading from a letter sent to her by a taxi driver called George, she said he wanted to know "when will the grant to taxi drivers be distributed?"
"I'm on my knees here – it's desperate stuff now," read Ms Davidson. "We've been promised this since November but we can't find out what's happening."
She added: "In March Kate Forbes [finance secretary] said the aim was to make payments within 10 working days – right now there are sectors out there which would be delighted to see promised cash in 10 weeks."
But Ms Sturgeon hit back and said the impression "no money has flowed to businesses" was "not the case".
She said: "When we announce it [money] of course we have to put arrangements in place, usually through local authorities, and they ask for guidance, so it's an ongoing process. Additional administrative support has been given to councils to make sure the process is as quick as it can be."
A message from the Editor:Thank you for reading this article. We're more reliant on your support than ever as the shift in consumer habits brought about by Coronavirus impacts our advertisers.
If you haven't already, please consider supporting our trusted, fact-checked journalism by taking out a digital subscription.