Ferry scandal Scotland: Almost 200 Freedom of Information requests on ferry fiasco left outstanding by Government
Hundreds of Freedom of Information (FOI) requests on Scotland's ferry fiasco remain unanswered by the Scottish Government, prompting further calls for the SNP to improve its transparency processes.
Almost 200 FOI requests on the topic of either Scotland's ferries or the state-owned Ferguson Marine shipyard remained outstanding, one of which was delayed by six months, data obtained by the Scottish Conservatives shows.
The statutory requirement for FOI responses is 20 working days. Public bodies can be taken to court over their failures to respond in time, with the Scottish Government still subject to an ongoing intervention by the Scottish Information Commissioner.
The request asking for the figures was itself five months later than is statutorily required, meaning it does not cover any other FOI requests between September and the date of response in late February.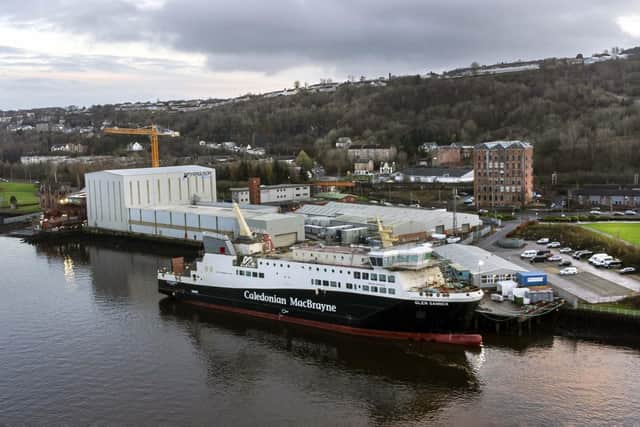 In total, 180 requests – 93 on ferries and 87 on Ferguson Marine – were outstanding. Just 39 requests on the same topics had been dealt with within statutory timeframes.
Scottish Conservatives transport spokesperson Graham Simpson, said: "A lack of transparency and cover-up has been at the heart of the SNP's ferry fiasco from the very start. These astonishing delays in responding to a whole host of Freedom of Information requests on this subject and Ferguson Marine only raises more questions about what they have to hide.
"We know the SNP-Green Government have more than doubled the spending on their FOI unit so they cannot blame a lack of resources for this snail-like pace in terms of responding. Given the timeframe to respond to FOI requests is 20 working days, it is completely unacceptable that requests are still outstanding months down the line.
"The costs of these ferries, which still have yet to set sail, have now surpassed the costs of the Scottish Parliament building and the public deserve open and timely responses to FOI requests at the very least."
A spokesperson for the Scottish Government said Scotland had the "most open" FOI legislation in the UK and that monthly response rates "remains comparable" to other public bodies.
They added: "There has been a steep increase in the volume and complexity of FOI requests to more than 4,500 cases in 2022, and this represents an increase of 54 per cent over the previous three years. We are working at pace to deliver the actions in our FOI Improvement Plan, including the target of answering 95 per cent of requests on time."
Want to hear more from The Scotsman's politics team? Check out the latest episode of our political podcast, The Steamie.
Comments
 0 comments
Want to join the conversation? Please or to comment on this article.