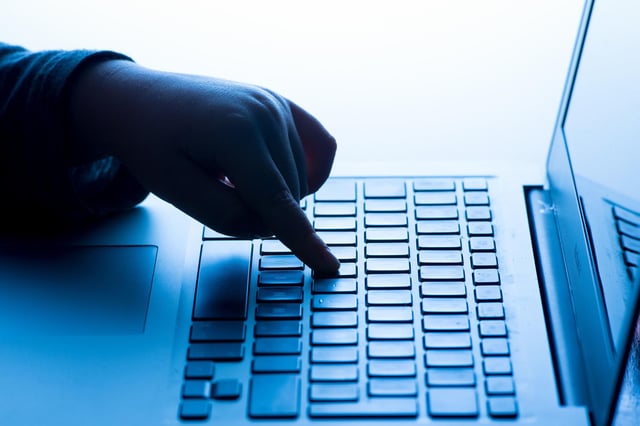 A cross-party group of MSPs are calling on the Scottish Government to ban online pimping, after an inquiry found commercial websites are facilitating sex trafficking and sexual exploitation.
An inquiry by the Scottish Parliament's Cross-Party Group on Commercial Sexual Exploitation found that commercial websites are facilitating sex trafficking and sexual exploitation "with impunity" because Scottish laws have not kept pace with technological change.
The MSPs are now calling for a new offence of "enabling or profiting from the prostitution of another person" to apply to websites, and are urging ministers to strengthen support services for victims of sexual exploitation.
A second new offence of providing or offering money or other benefit – including food and accommodation – in return for sex should also be introduced, they have said.
The new law is needed, according to the CPG's report, to tackle the scourge of predators taking advantage of women by advertising for 'free' lodging, in exchange for sexual acts.
Research from the charity Shelter has also shown that around 30,000 women in the UK have been propositioned with explicit sex-for-accommodation 'arrangements' since March.
The group's inquiry into sexual exploitation advertising was launched in response to increasing reports that websites hosting prostitution adverts were fuelling sexual exploitation and organised crime in Scotland.
Police Scotland figures identified 84 women victims of trafficking and sexual exploitation in 2020 alone, with the force warning the real number would be much higher. Nine of the victims were aged under 18 years old – the youngest was 13.
On a single day, the CPG report says, the inquiry found 570 prostitution adverts for Scotland on just one website.
Ruth Maguire, co-convener of the CPG, said: "Sexual exploitation advertising websites have turbo-charged the sex trafficking trade.
"The websites incentivise sexual exploitation by making it quick and easy for pimps and traffickers to advertise their victims to men who pay for sex.
"Online pimping is taking place on an industrial scale in Scotland. Yet the operations of these pimping websites fall through the cracks of our outdated prostitution laws – and the website owners exploit with impunity."
She added: "The Scottish Government must lead the way in adopting laws against sexual exploitation that are fit for the 21st century.
"That requires making it a criminal offence to enable or profit from the prostitution of another person, tackling demand by criminalising paying for sex, and decriminalising and supporting victims of sexual exploitation. It's time to put the traffickers and pimps out of business."
The MSPs are also urging the repeal of a 1982 law which would stop victims of sexual exploitation being sanctioned by police for soliciting in a public place. Further, they want previous convictions under the same law expunged from individuals' records.
During the inquiry, MSPs took evidence from international experts, front-line support services, law enforcement officials and survivors of sexual exploitation.
They heard that existing Scottish legislation on sexual exploitation fails to prevent the operation of the trafficking websites, and the scale of sexual exploitation facilitated by the websites "vastly outstrips policing capacity to respond to it."
Diane Martin CBE, a survivor of sex trafficking, told the inquiry: "Profiteers, pimps and organised crime groups have used these websites to create a mainstream market to sell women for sex.
"Trafficking and pimping is big business, and these websites incentivise that and make it easy. They are a key part of the supply chain connecting traffickers with sex buyers."
Linda Thompson, National Coordinator of the Women's Support Project, also told the inquiry: "A lot of the women that we have worked with have said they had no choice in an advert going up [on a sexual exploitation advertising website]. Natasha, who I worked with, had been trafficked into Scotland from Romania; she had no involvement in the writing of her advert.
"That advert was placed on her behalf, and it listed what sexual services she was 'really in to' and 'could not wait to offer to men'. She never wrote that. She never agreed that.
"And she talked about punters arriving and she did not speak English. And they would have negotiated what was going to happen in that room with her. That punter would have negotiated that with her trafficker/pimp."
Bronagh Andrew, Operations Manager at Trafficking Awareness Raising Alliance (TARA), told the MSPs that traffickers will use the profiles and images on websites as a coercive tool, threatening to send them to parents or police.
And one survivor of sexual exploitation told the inquiry: "[The] man who recruited me into prostitution managed to serve prison time and will be subjected to a proceeds of crime hearing to pay back the hundreds of thousands of pounds that he earned from exploiting me and others.
"But the websites that directly profit off every booking, off every girl who advertises globally, have no repercussions for their exploitation. This feels like an extreme injustice to our trauma."
Rhoda Grant, also co-convener of the CPG, said the government needed to act in the face of the explosion of online pimping
"The commercial sexual exploitation of women harms both individuals and our society. It is a barrier to true equality," she said.
"Websites that promote this exploitation and profit from it need to be held to account for their abuse. I hope this report provides the evidence and the catalyst to change that.
"The operators of these websites are fully aware of the misery their actions cause, but their greed negates even the most cursory concern for the welfare of those they exploit.
"The clear action required from our investigation, that can be seen in this report, is that these websites must be criminalised."
A message from the Editor:Thank you for reading this article. We're more reliant on your support than ever as the shift in consumer habits brought about by Coronavirus impacts our advertisers.
If you haven't already, please consider supporting our trusted, fact-checked journalism by taking out a digital subscription.