Feisty Women enlist watchdog to address Waspi pension 'prejudice'
A new campaign group is demanding the equalities watchdog launch a judicial review of UK pension changes which it claims show a "deep rooted prejudice against women".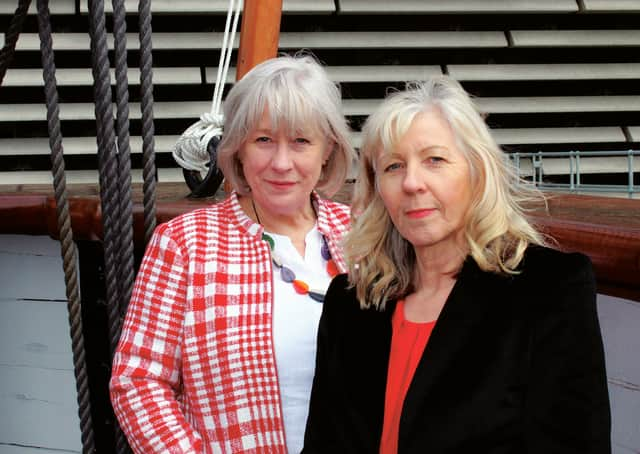 Feisty Women founders Ann Porter and Anne Rendall challenge the equalisation of pension age
At a conference during the Dundee Women's Festival yesterday the organisers of Feisty Women, a group campaigning on equality and economic justice for women, claimed officials at the Department for Work and Pensions failed to wholly comply with the Public Service Equality Duty (PSED).
As a result, the campaigners say, the Equality and Human Rights Commission (EHRC) should now issue a claim for judicial review of the 2011 pension reforms, which saw the retirement age of men and women equalised.
Ann Porter, one of the Feisty Women co-founders, said that despite government statements on the need to equalise the pension age to ensure equality, "the principle of substantive equality is frequently disregarded" and women are penalised.
"This principle states that for there to be equality of outcomes, the starting points of individuals must be taken into account," she said. "In order to achieve full equality in practice, disadvantaged groups may require different treatment. Women require different treatment because they bear children.
"A wealth of data shows that pregnancy, childbirth and motherhood have a negative impact on women's economic well-being and health. Women experience an earnings gap across their lives because they shoulder the double burden of paid work and unpaid domestic labour. This pushes them into fragmented working lives, poorer paid jobs, part-time jobs and long working hours detrimental to their health."
According to Porter – and her Feisty Women co-founder Anne Rendall – the EHRC needs to be pro-active in enforcing equalities legislation rather than leaving it to "individual women to make a complaint".
They said that while a previous court ruling found that changes to state pension age for women were not discriminatory, it did not consider all conditions required by the PSED, and "ignored the need to advance equality of opportunity for women and to foster good relations between women and men".
They point to a Government Equalities Office memorandum from May 2009 which says the principle of substantive equality means "that in order to achieve full equality in practice, disadvantaged groups may actually require different treatment and equal treatment may perpetuate any disadvantage because not all groups start off from the same position".
Around 3.8 million women born in the 1950s lost out financially as a result of the pension age equalisation. The Backto60 campaign lost in the High Court in London when a judge ruled the equalisation was not discriminatory. However the group has recently been granted permission to appeal on all grounds.
Porter added: "EHRC has an important role to play in finding fair, balanced ways to enforce equalities legislation. The 2011 Pension Reform Act demonstrates in an evidence-based way that DWP officials failed to comply with PSED."
The EHRC has recently called on the government to consider introducing transitional arrangements for women most disadvantaged by the changes to the state pension age.
An EHRC spokesperson said: "We remain concerned about the changes to the state pension age and the resulting impact on women born in the 1950s. We have raised these with the UK government and at the United Nations and made a number of recommendations."
A DWP spokesperson said: "The government decided more than 20 years ago that it was going to make the State Pension age the same for men and women as a long-overdue move towards gender equality, and this has been clearly communicated."