Every senior Scottish civil servant's declared interest published for the first time
The information has been published following a near two-year wait.
A comprehensive list of registered financial and external interests of civil servants has been published for the first time, it can be revealed.
The Scotsman successfully, following a two-year wait, received a full list of senior civil servants, their names, roles, and financial or other interests, which it is publishing today.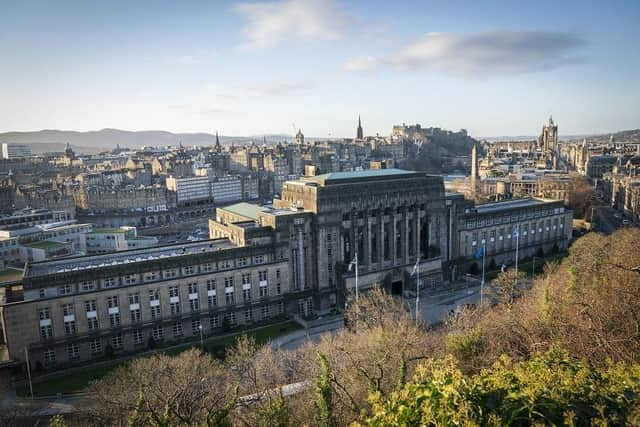 No names of civil servants were released as part of the list of roles, and several of the external interests have been redacted by officials due to personal information restrictions.
But a new disclosure, which took the Scottish Government 646 days – 447 of which were working days – to respond to, provides a full list of senior civil servants, their roles, and their respective interests,
Details of each civil servant can be found in the searchable table on this page.
In June 2021, The Scotsman reported how more than 450 roles were held by civil servants, but had been entirely anonymised by government officials, a disclosure labelled "completely useless" by opposition parties.
At the time, hundreds of roles – the majority of which are in the charitable or voluntary sector – have been excluded from the disclosure, raising concerns that potential conflicts of interest will still be kept secret by the Government.
The initial Freedom of Information response was subject to an appeal to the Scottish Information Commissioner, but the case was closed following a year of discussions with the commissioner's officer.
Officials at the Scottish Government had been working on a response to a different request, which specified the inclusion of names and roles simultaneously, leading to the most recent disclosure.
The list is not completely free of redactions, however, with officials citing data protection exemptions on some of the information.
Officials said: "Redactions have focused on several areas, including where there has been information provided that would suggest releasing information would cause significant distress of harm to the individual; where there are concerns relating to fraudulent activity arising from information released; and where family members' information has been held which can reasonably be classed as financial rather than business interest (note that the interest has not been redacted, but rather the family member e.g. 'brother')."
The data was also extracted on November 25, 2021, meaning it is around 18 months out of date.
Some officials, such as Ian Mitchell, the deputy director of organisational continuity, and Michael Kellet, then interim director of population health, are shown to have shareholdings in Celtic and Heart of Midlothian FC respectively.
Others have share holdings in companies such as Shell, BP, Lloyds, and financial companies such as Standard Life, Revolut and Santander.
Many of the registered interests are memberships of professional bodies, charitable work, or family interests.
The most high-profile civil servant of the time, then-permanent secretary Leslie Evans, is shown to have a husband who is an "active member of [a] political party", and a family member who is employed by a company with a "contractual relationship" with the Scottish Government.
The disclosure could also pile pressure on the UK Government to publish an equivalent list.
Want to hear more from The Scotsman's politics team? Check out the latest episode of our political podcast, The Steamie.
Comments
 0 comments
Want to join the conversation? Please or to comment on this article.