Emails around un-minuted November meetings warned Scottish Government it could face accusations of a 'failed attempt at a cover up' in Salmond case
Leslie Evans was warned the Scottish Government could face accusations of a "failed attempt at a cover up" if it did not "face it transparently than having this dragged out reluctantly", new correspondence has revealed.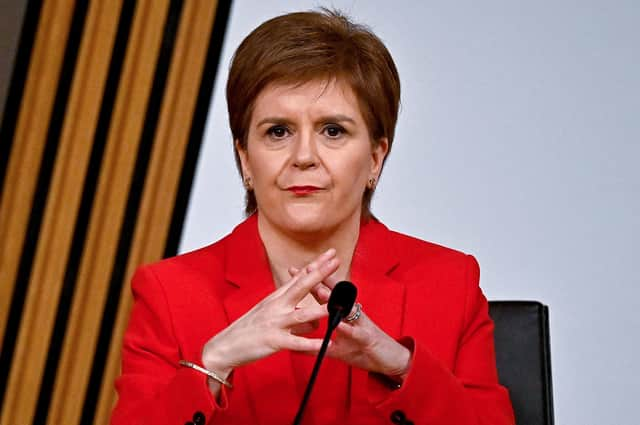 Salmond Inquiry members were told no notes or minutes were held by the Scottish Government or their lawyers on these meetings, but email correspondence provides a window into what was discussed at the November 2 meeting.
The meetings and the emails come days after counsel were made aware of prior contact between complainers and the investigating officer, Judith Mackinnon.
On October 31, counsel told the Scottish Government that "it makes little sense to continue to defend the indefensible" and said conceding could lead to the complaints process being reset.
This central flaw in the government's case ultimately led to the Scottish Government conceding the judicial review after further information about meetings between Ms Mackinnon and the complainers came to light in mid-December.
The failure to have this information come to light was described as "unexplained, and frankly inexplicable" by the Scottish Government's senior counsel, Roddy Dunlop QC in a note on 19 December.
Emails sent by an unknown individual to Ms Evans following on from the November 2 meeting state that additional information about the prior contact proved "neither helpful or unhelpful".
However, the email warns that the Scottish Government could come across as "shifty-looking" if they were not "up front" about the involvement of Ms Mackinnon and Ms Evans was expressly warned about the potential for the matter to be "portrayed as a failed attempt at a cover up".
The email states: "At Friday's consultation this was the sense of the room – and the views from Counsel and Sol Gen were all that better to be up front, and including that the inclination of the LA is for patent candour and that counsel would far rather matters were out rather than being dragged out of us
"However, Paul and I consider this is ultimately a decision for you, on the basis of all the advice received. Counsel have assessed whether they have a duty to do this, both in terms of the call and their general duty of candour and said they were satisfied that neither required them to proceed as proposed.
"But they – as with the feeling in the room – felt it better, more credible and less shifty-looking if we proceed as proposed.
"That was on the basis it will probably all end up being out there anyway (since a specification of documents is likely) and better to face it transparently than having this dragged out reluctantly and portrayed as a failed attempt at a cover up."
The emails sent on November 13 describe the details of what was to be discussed during that day's meeting with senior counsel.
They cover technical ground around pleadings connected to how the government's Fairness at Work policy was or was not used during the complaints process.
The botched handling of harassment complaints against Mr Salmond led to a £500,000 legal bill.
Mr Salmond was also acquitted of sexual offence charges in a trial last year.
A message from the Editor:
Thank you for reading this article. We're more reliant on your support than ever as the shift in consumer habits brought about by coronavirus impacts our advertisers.
If you haven't already, please consider supporting our trusted, fact-checked journalism by taking out a digital subscription.