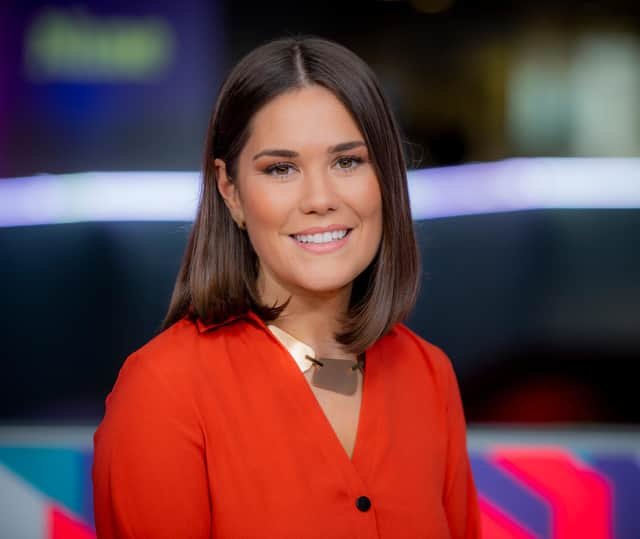 "All the drama … on a knife-edge … the most important Holyrood election ever," beamed Rebecca Curran, bigging up BBC Scotland's gargantuan coverage, with reporter Aileen Clarke at the Glasgow count adding the Covid-secure promise: "The only thing we're spreading here is excitement!"
The Beeb opened up bang on noon hoping to scoop up the anoraks, the housebound, the bored and those missing the snooker and keep them watching before STV started at 4pm. But had they gone off too soon? They certainly left Rajdeep Sandhu at the Parly too soon, strangling one of her talking heids in mid-blurt to rush over to Clydebank for … nothing.
So it was back to the studio at Pacific Quay for some filling. Quite a lot. Political editor Glenn Campbell, I'm guessing, doesn't like filling. He needed results and didn't we all? To paraphrase his crooning near-namesake, by the time he got to Clydebank he wanted a declaration.
Rebecca turned to David Wallace Lockhart explaining how the voting worked in the manner of a Peter Snow tribute act. Then it was up to Elgin for exclusive footage of the Tories' Douglas Ross putting on his mask, re-run moments later from a different angle.
What was going to happen, Douglas? The football linesman raised his flag. "I know you've got a programme to fill but … " Trouper that she is, Becs tried again with the Greens' Patrick Harvie: "We've got hours and hours and hours to go but I will ask you to speculate … "
Hours and hours and hours? Could I bunk off for a bit, maybe pilates with instructor Chelsea via YouTube? The danger would be missing something good. The doyen of TV critics, Clive James, once missed Frank Bough, Olympics anchor, delivering the immortal hand-over: "And now we cross to Harry Commentator in the carpentry-box … "
A cat intruder in Kirkwall, fascist salutes in Glasgow, a fire alarm at Lochgilphead, a power cut in Dumfries (France's doing?). These were the mid-afternoon noises-off as John Swinney boomed out his victory speech and the Tories were declared the biggest swingers in Banffshire.
When SNP scored the first gain of the election - East Lothian - just before 4pm, STV must have been gagging to get on air. Not just that but when Nicola Sturgeon appeared before Beeb cameras after she'd won her leaders' super-heavyweight bout with Anas Sarwar, it was STV's political editor asking the questions.
STV compared with the BBC had far fewer reporters out and about - your licence fee also paid for a giant Beeb hex-map - but the commercial channel were trusting their own super-heavyweights, the Mackays, Colin and John, and Bernard Ponsonby.
Turnouts were high but, as the rival programmes rumbled into the evening, thrills were low. Curran had put in a solid shift while Ponsonby wasn't perturbed in the slightest by his near-deserted studio, inferior graphics or naff incidental music. He trusted his own gravitas and wouldn't be resorting to mentioning any renegade moggies.
A message from the Editor:Thank you for reading this article. We're more reliant on your support than ever as the shift in consumer habits brought about by coronavirus impacts our advertisers. If you haven't already, please consider supporting our trusted, fact-checked journalism by taking out a digital subscription.