'Disingenuous' conversion therapy ban intended to 'punish' church leaders and 'terrorise' parents, claim faith leaders
The Scottish Government's ban on conversion therapy is "disingenuous" and designed to "punish" church leaders and "terrorise" parents, a group of faith representatives have claimed.
Conversion therapy, often described as conversion practices, is any practice of attempting to change or supress an individual's sexuality or gender identity. This can include practices based around religion such as prayer or threats that being gay would result in being sent to hell.
The Scottish Government has committed to a full ban on these practices covering both transgender identity and sexual orientation.
However, church leaders today wrote to the new minister for equality, Emma Roddick, demanding the plans be dropped, warning it would criminalise Christians for "teaching what Christians have always taught", noting in the letter that this meant teaching that the Bible is clear "the only place for sexual activity is within a lifelong marriage of one man and one woman, and that God has created each of us male or female, according to His perfect will"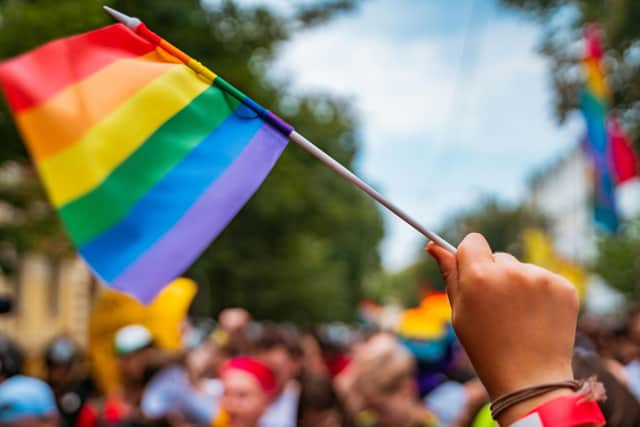 The ban is a key tenet of the Bute House Agreement between the Scottish Greens and the SNP, and is highly unlikely to be dropped by the new First Minister, Humza Yousaf.
Reverend Dr William Philip, of the Tron Church, Glasgow, and signatory on the letter, said the planned ban was "alarming".
He said: "The presentation – as a law to protect LGBT people from abuse – is disingenuous; all such abuse and coercion is already, quite rightly, illegal. It is these proposals which are abusive towards ordinary people, including loving parents protective of their children – by criminalising simply speaking with them, praying for them, or daring to disagree with LGBT ideology.
"Threatening to punish church leaders and churches for upholding Christian teaching; terrorising mothers and fathers with the spectre of removing their parental rights for simply trying to help their children navigate normal adolescence – are these really the marks of a free and tolerant society?"
Professor David Galloway of the Lennox Evangelical Church in Dumbarton, said church leaders wanted to be able to share the teachings of Jesus to all.
He said: "We could never support abuse or coercion, which are completely at odds with the Bible's teaching. But we have a duty to lead our congregations in living for Christ, in the way He has taught us. And that means teaching what the Bible says about all areas of life – including sexuality and gender.
"An evidence-based case for a new law has not been made and no gaps in existing law have been identified. Yet the Scottish Government is continuing to press ahead with a law that could see ordinary Christians criminalised for merely expressing their beliefs."
Other signatories include reverends and pastors from the Church of Scotland, Scottish Episcopal Church, the Elim Penetecostal Church, the Free Church of Scotland, the United Free Church of Scotland, Associated Presbyterian Churches, and the Free Church (Continuing).
Blair Anderson, campaigner for End Conversion Therapy Scotland, said it was understandable there would be "pushback" from those who "currently condone and practice conversion therapy".
He added: "The UN, parliamentary committees, independent experts, the largest religious organisation in Scotland, the Church of Scotland, and countless more faith groups across every major religion in Scotland all support a ban.
"A ban poses no threat to religious practice, communities, nor prayer. People can't change their sexuality or gender, no matter how hard you pray - a conversion therapy ban will ban the use of conversion practices against LGBT+ people, nothing more and nothing less."
Scottish Green equalities spokesperson, Maggie Chapman, said conversion therapy had "no place in a modern Scotland" and that it was "vital" a "watertight, comprehensive ban is introduced".
She added: "The government's Expert Advisory Group found that conversion practices violated the prohibition of torture, cruel, inhuman and degrading treatment, as well as being discriminatory and violating children's right to be free from violence.
"Most religious groups and leaders who engaged with the process, including the Church of Scotland, understand the damage these practices do and support the ban. In the year ahead we will end conversion practices for good."
A spokesperson for the Scottish Government spokesperson said: "Conversion practices that try to change a person's sexual orientation or gender identity are harmful, discriminatory, and have no place in our society. Our aim is to address harmful acts; not general guidance, advice and support provided by parents or religious leaders.
"The legal rights to freedom of religion, expression and a private and family life are protected under existing laws and any legislation we introduce in respect of conversion practices will recognise and respect these.
"We are developing proposals to end harmful conversion practices and will publish a consultation in due course seeking views from the public and organisations."
Want to hear more from The Scotsman's politics team? Check out the latest episode of our political podcast, The Steamie.
Comments
 0 comments
Want to join the conversation? Please or to comment on this article.