In the campaign to be SNP leader, Mr Yousaf pledged to exempt small firms from the scheme for its first year if he was chosen to succeed Nicola Sturgeon. With ministers at Holyrood continuing to come under pressure over the scheme, which is due to come in on August 16, a spokesman said Mr Yousaf was now looking at next steps.
Asked if Mr Yousaf had any plans to pause the deposit return scheme, the First Minister's spokesman said: "It's one of the things he's considering early on, now that he's in post, the next steps on that. You heard what he said during the campaign. There's discussions to be had."
The two other candidates who ran against Mr Yousaf in the SNP leadership contest, Ash Regan and Kate Forbes, both backed pausing the introduction of the scheme.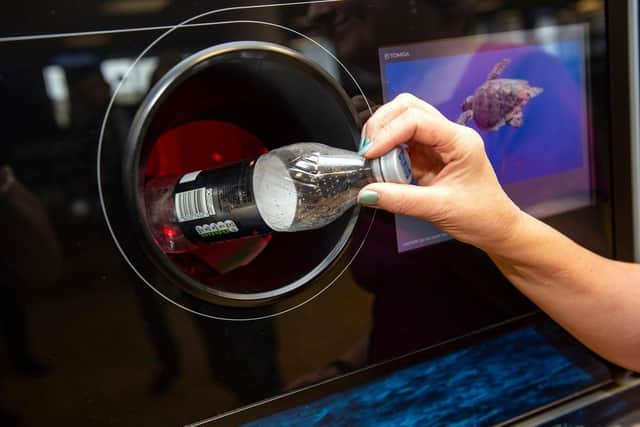 Meanwhile, bosses in Scotland's hospitality sector said delaying the introduction of DRS could help reset the relationship between ministers and business. UKHospitality Scotland executive director Leon Thompson described the "looming introduction" of the scheme as one of the "enormous challenges" facing the sector.
DRS will see consumers charged a 20p deposit every time they buy a drink in a can or bottle, with that money refunded to them when they return the empty container for recycling.
Mr Thompson said: "It's positive that the First Minister committed during his campaign that he would provide an initial exemption from DRS for small businesses, but I would urge him to go further and pause the scheme completely, in order to conduct a full review.
"There is a real need for the First Minister to reset and repair the Scottish Government's relationship with business, which has been incredibly fractious over the past few years, and pausing DRS would be a significant sign that he recognises that.
"Scottish hospitality is already a huge part of our economy and Scotland's tourism offering but it can do so much more with the right support.
"We are a proven driver of growth and jobs and I hope that is recognised under the First Minister's leadership."