Deposit return scheme: Lorna Slater says Scotland is dealing with 'broken union' over DRS argument
The UK Government has said Scotland can press ahead with its own deposit return scheme – but only if glass is not included
Lorna Slater says the UK Government's decision to block glass from her proposed deposit return scheme shows Scotland is dealing with "not just broken glass, but a broken union".
The UK government has said Scotland's deposit return scheme (DRS) can go ahead, but it cannot include glass – a key part of the Scottish Government's proposals.
Ms Slater, the minister in charge of introducing the scheme, has now led a debate on this issue in Holyrood on Tuesday, where she said: "Scotland deserves so much more than the broken pieces of devolution."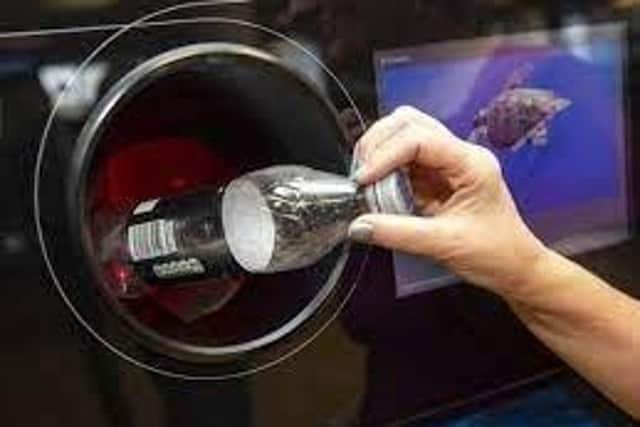 The Scottish Green MSP has now been accused of abandoning her "environmentalism for nationalism". The DRS would see 20p added onto the price of a single-use drinks container, which can be refunded when the container is returned to a retailer or hospitality venue.
There were concerns this could create a trade barrier between Scotland and England as the scheme would be introduced north of the border before similar initiatives in England, Wales and Northern Ireland.
Scottish ministers therefore asked the UK government for Scotland to be granted an exemption from the UK-wide Internal Market Act to allow for the deposit return scheme to start next year.
However, the UK government has now said it can only go ahead if glass is not included.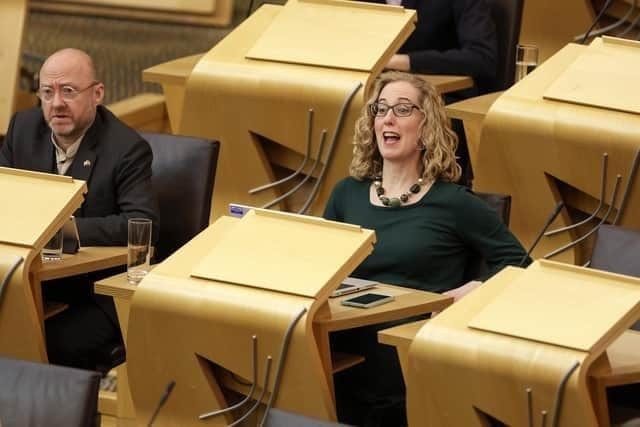 Ms Slater, the circular economy minister, attacked the UK government during the debate and said it was the "latest example of how devolution is now under sustained attack".
She said: "It is clear we cannot even introduce a recycling scheme without it being sabotaged by bad faith actors in the UK government, who never supported devolution in the first place.
"The Scottish secretary, whose job is supposed to be ensuring that devolution runs smoothly, seems more interested in torpedoing Scotland's Parliament than he is in protecting Scotland's environment."
Ms Slater said including glass in the scheme could significantly reduce litter and is what is "best for the climate".
She said both Prime Minister Rishi Sunk and Scottish secretary Alister Jack "know that" as it was a Conservative manifesto pledge to have a DRS that included glass.
Given the Holyrood debate focused more on devolution than on the details of the deposit return scheme, opposition parties have accused the SNP-Green Government of picking a fight with Westminster to "distract from the mess" they have made of the scheme.
Scottish Conservative MSP Maurice Golden said: "The minister has come to Parliament not to update us, but to pick a fight with the UK government rather than support a scheme which works for everyone. She has traded environmentalism for nationalism."
Alex Cole-Hamilton, leader of the Scottish Lib Dems, added: "This is proof the Scottish Government and the UK government could pick a fight in an empty room. They are at it and businesses are caught in the middle.
"The Scottish Government has made a pig's ear of a good idea before using the constitutional row to muddy the waters around its own inadequacy. These two governments are incapable of owning up to their mistakes and co-operation is a dirty word even though that's what hard-pressed businesses are crying out for."
Ms Slater said she was confident Scotland's deposit return scheme would be introduced in March 2024.
Comments
 0 comments
Want to join the conversation? Please or to comment on this article.