Demand for number of suicides among police officers to be recorded amid concerns of potential 'hidden toll'
An MSP has raised the issue of a lack of data.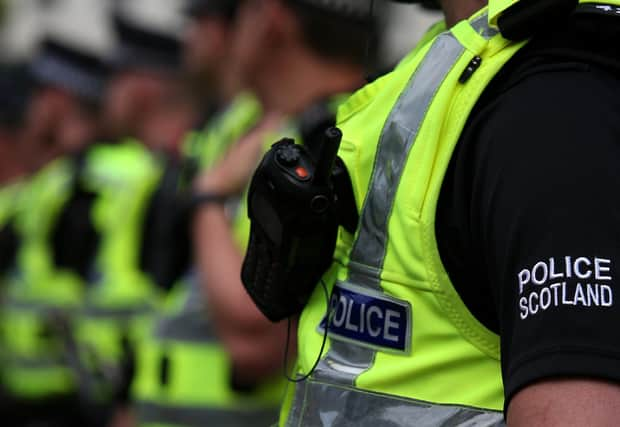 Figures around the number of police officers committing suicide should be compiled to ensure enough support and avoid a potential "hidden toll" of the job, an MSP has demanded.
Scottish Conservative community safety spokesperson, Russell Findlay, told 1919 magazine it was "astonishing" cases involving officers taking their own lives had not been subject to a fatal accident inquiry and that the lack of official data was "deeply concerning".
No official data is collated about the number of police officers who kill themselves each year, though MSPs had previously been told the figures were around four each year.
Mr Findlay raised two cases, one which involved a young officer accused of assault took their life despite CCTV suggesting they were innocent, and another officer who attempted suicide after working on a murder investigation where a colleague was implicated of criminality.
In the latter case, the officer was suspended without explanation and then allegedly subjected to demeaning tasks which led to a mental health crisis.
That officer is still plagued by suicidal thoughts after he was dismissed from the force.
Mr Findlay said: "While the causes of suicide are complex, I'm in contact with a growing number of officers and former officers with evidence that some of these tragedies are directly linked to the complaints and disciplinary process.
"In some cases, it appears that major red flags were overlooked, which would be of obvious interest to any FAI.
"I find it astonishing that in all of the cases I have raised, not a single one has been afforded an FAI by the Crown Office.
"How can facts be established and future deaths be prevented if the authorities suppress what is going on?"
Dr David Hall, suicide prevention lead at the Royal College of Psychiatrists in Scotland, said the work of a police officer in responding to emergencies can lead to "high levels of stress" and said support should be in place for those suffering.
He added: "We'd like to see a firm commitment from decision makers for more awareness raising, tackling stigma and encouraging staff and volunteers to talk more openly about their mental health at work."
Deputy Chief Constable Fiona Taylor said the force seeks to understand the circumstances of every case and provide support to those affected.
She added: "The safety and wellbeing of our people is a priority and we have specific welfare support in place for anyone involved in an investigation, including a 24/7 employee assistance programme and a network of wellbeing champions.
"We recognise the increased stress on officers and staff under investigation and guidance is provided to all managers detailing the steps they must take while supporting these individuals."
A Crown Office spokesperson said: "When the suicide of a police officer is reported, the Procurator Fiscal will fully investigate the circumstances of the death.
"The investigation will attempt to ascertain the cause of death, including whether the person's employment may have played any part in their decision to end their life and consider the next appropriate steps.
"Where, following consultation with bereaved families, the Crown concludes that it is in the public interest to hold a Fatal Accident Inquiry, one will be instructed."
Want to hear more from The Scotsman's politics team? Check out the latest episode of our political podcast, The Steamie.
Comments
 0 comments
Want to join the conversation? Please or to comment on this article.