CPTPP trade deal: Agreement with Indo-Pacific bloc 'big opportunity' for Scots exports says UK government
​​Scottish companies, start-ups and farmers will have access to the world's emerging middle class after a deal to join a major trade bloc in the Indo-Pacific was signed, the UK Government said.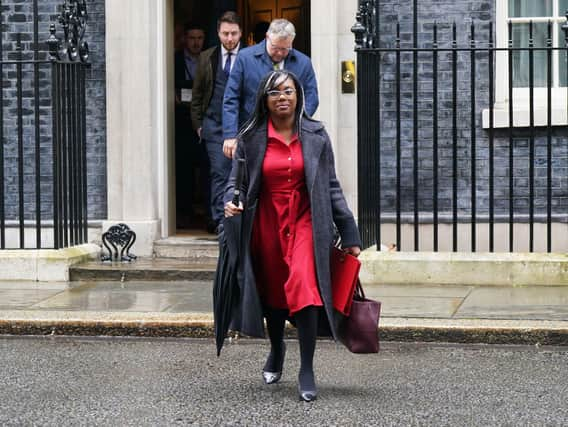 Post-Brexit trade talks between the UK and members of the CPTPP – which includes Australia, Brunei Darussalam, Canada, Chile, Japan, Malaysia, Mexico, Peru, New Zealand, Singapore and Vietnam – have now concluded.
The region is already an established export market for Scottish companies with around 800 businesses sending £2.1 billion worth of goods and services to CPTPP countries in 2021.
Zero tariffs will now apply to around 99% of goods under the deal.
The bloc is home to over 500 million people, has 60% of the world's population and is set to account for around half of the world's billion middle-class consumers in the decades ahead.
Kemi Badenoch, UK Business and Trade Secretary, said: "This is an important moment for the UK. Our accession to CPTPP sends a powerful signal that the UK is open for business and using our post-Brexit freedoms to reach out to new markets around the world and grow our economy.
"Joining CPTPP will support jobs and create opportunities for companies of all sizes and in all parts of the UK. It is also about giving Scottish businesses improved access to the countries that will be gateway to the wider Indo-Pacific region which is projected to make up the majority of global growth in the future."
According to the UK Government, the UK economy could grow by £1.8 billion and lead to a £1.7 billion increase in UK exports to CPTPP countries as result of the reduction of barriers across goods and services. Tariffs of around 80% will be eliminated on exports of whisky to Malaysia over 16 years.
Anishka Jelicich, director of public affairs at Pernod Ricard UK, said:
"CPTPP is a big opportunity for our Scotch whisky business. Five of our top 20 export markets are CPTPP members."
The trade deal comes after a drop in EU exports from Scotland following Brexit. One report recorded a £2.2bn decrease in values, from £16.74bn in 2019 to £14.528bn in 2021.
Comments
 0 comments
Want to join the conversation? Please or to comment on this article.