Covid winter vaccine programme brought forward due to fears for new variant
New variant BA.2.86 has been identified in Scotland and other countries worldwide, and is being closely monitored by the World Health Organisation
The winter Covid vaccine programme has been brought forward over concerns for a new variant.
From Monday 4 September vulnerable people, those living in care homes, and those over the age of 75 will be able to receive their winter Covid vaccine.
This is because the winter vaccination programme has been brought forward by six weeks after a new variant called BA.3.86 was discovered.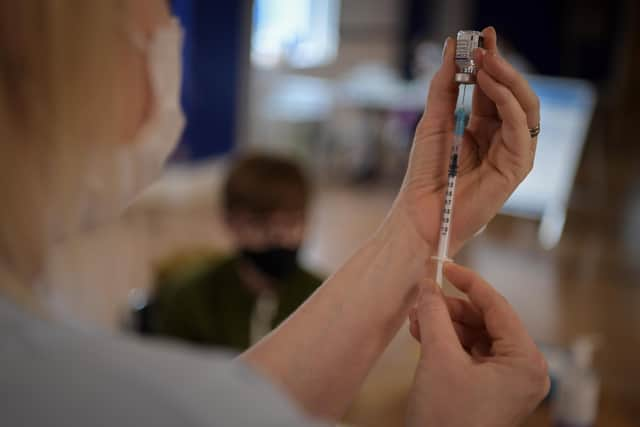 Scotland has already detected its first case of this new Covid variant, which has been found in several countries worldwide and is being closely monitored by the World Health Organisation.
Speaking on BBC Good Morning Scotland Dr Nick Phin, clinical director for Public Health Scotland, said he is worried the mutations in this new strain might change so it is less recognisable by human bodies.
He said: "What we have seen over the last three years is there is a great degree of cross-protection in the vaccine.
"We saw that with the delta and omicron strains - it wasn't perfect, but it still gave a substantial degree of protection.
"So getting the vaccine into the most vulnerable people means there will be high levels of antibodies.
"These antibodies recognise the foreign body and neutralise it before it manages to embed itself in our bodies - that is key to success."
So far only 24 cases of this new strain have been identified worldwide.
However because it is "already established" in many countries, this suggests it is already circulating and Public Health Scotland says its best to act sooner rather than later.
Dr Phin added: "It is not as dangerous as we originally thought, but we don't want to find out it is dangerous after we had the opportunity to do something and think back and say 'goodness, I wish we had done something'.
"We are bringing forward those in care homes and those over the age of 75 as we know from experience these groups are at particular risk."
He added the vaccines are being "upgraded" every year and from mid-October onwards people will receive a "slightly modernised" version of the vaccine.
Comments
 0 comments
Want to join the conversation? Please or to comment on this article.