The calculations come from a leaked Convention of Scottish Local Authorities (Cosla) finance document that surveyed councils on the impact on the 2023/24 Budget projections.
Of the 23 councils which provided figures, an estimated 5,400 full-time equivalent (FTE) jobs could be axed between 2023/24 and 2025/26 – around 240 per local authority. Cosla calculated a reduction of 7,500 FTE jobs over all 32 councils in the next three years by extrapolating this figure.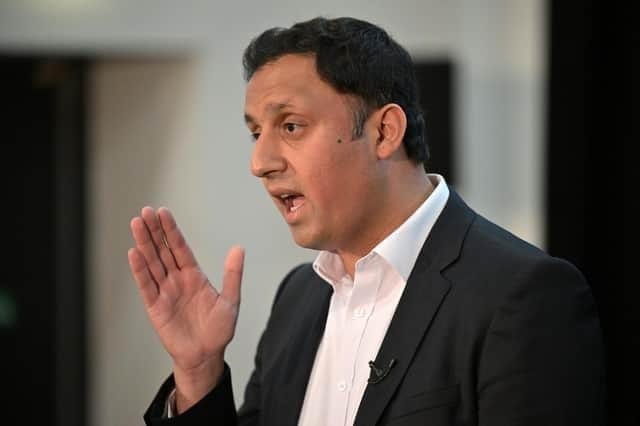 It came as the Bank of England raised interest rates for the tenth time in a row. The Bank said the UK was still headed for a recession, but stressed the economic downturn could be shallower and shorter than previously expected.
Scottish Labour leader Anas Sarwar warned Scots were facing a "double-whammy" of increased income taxes and council tax hikes, while budgets are slashed.
Speaking during First Minister's Questions, he said: "What the First Minister wants to ignore is all the waste this Government is doing, the vanity projects, the money hidden under the sofa for the deal with the Greens.
"She knows that she has taken decisions that have slashed council budgets because for 15 years, the SNP have underfunded councils, even when her ministers had more money to spend. And now people across Scotland are facing the double-whammy of increased income taxes and hikes in council tax."
Mr Sarwar cited a recent letter from council leaders who expressed concern over the "detrimental impact" job losses would have on communities as a result of the proposed Budget.
He added: "After 15 years of command and control, things have gotten so bad that many of Nicola Sturgeon's own colleagues are no longer blindly willing to follow orders. Now her MSPs face a choice – will they vote through these cuts or will they finally stand up for their local communities?"
Ms Sturgeon said councils were being allocated a proposed increase of more than £570 million. She said Mr Sarwar was "absolutely correct" to note the difficulty facing local and central governments.
But the First Minister said: "We have put a draft Budget before Parliament, and I stress that word draft Budget. Parliament is about to debate it. So if there is – and all of the resources we have are allocated within that draft Budget – so if it is Anas Sarwar's proposition that he would like to see more money go to local government, then that is a legitimate proposal to make. But he has to say where he wants us to take that money from because it would have to come from the National Health Service, or the police budget, or other budgets."
The Cosla document says just over 1,750 of the possible FTE reductions – almost a third of the total – are in the education sector. Leisure, culture, sports and arts could also see "large potential reductions, taking proportionately more than their 'fair share'".
Statistics published in June last year by the Government showed 262,000 employees were working in local government in Scotland, meaning the proposed job cuts equate to about 3 per cent of the workforce.
The paper notes reductions are "concentrated in a number of local authorities", adding: "For example, four councils reported an expectation of zero FTE reductions as a result of the settlement, instead managing savings in other ways as a result of different starting positions, levels of reserves etc."
In Edinburgh, there are plans to target classroom assistants and pupil support teachers in a bid to plug a £76 million financial black hole. Meanwhile, more than 800 teaching posts could be cut under proposals being considered in Glasgow, with primary schools also closing early on Fridays.
Cosla previously warned the Scottish Government's spending plans would leave council services at "absolute breaking point", with some potentially forced to close altogether.
The Scottish Budget began its passage through Holyrood on Thursday. It is likely to be voted through in coming weeks because of the power-sharing agreement between the SNP and the Greens.
Scottish Conservative finance spokeswoman Liz Smith said councils had been "systematically underfunded for years and it's time the SNP offered a fair funding deal for local authorities".
She said: "The public doesn't see their higher tax burden delivering far better public services – in health, in education, in transport, in policing, in housing. All they see at present is cuts, especially to local government. Scots are paying more than £1 billion extra a year in tax. Yet, because of slower growth, it raises just £325m extra for public services."