GMB claims Falkirk Council 'put depot staff at substantial risk' after COVID outbreak
The GMB Scotland trade union has accused Falkirk Council of putting its workforce and community at "substantial risk" by disregarding Covid rules at its Inchyra Depot.
The union claims that an outbreak of Covid-19 in Falkirk Council's Building Maintenance Office in Grangemouth has not been managed properly.
Four people tested positive, the local authority has confirmed.
GMB Scotland says it has now formally raised concerns about working practices throughout the pandemic, describing management's approach to Covid-19 safety regulations as "haphazard and dangerous".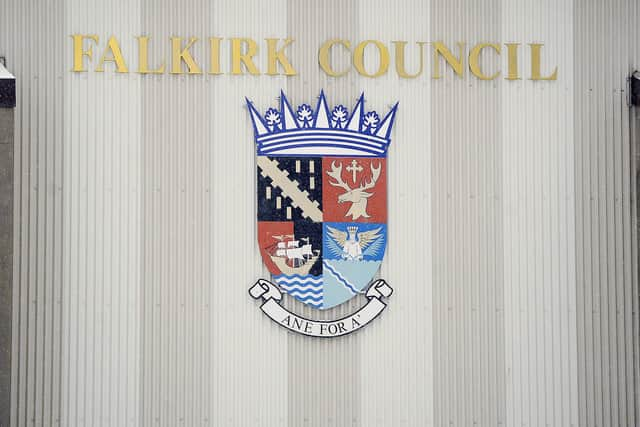 The union, which represents a substantial number of the 300 workers employed in building maintenance, says a number of members have raised fears that their health and safety has not been taken seriously.
GMB Scotland Organiser David Hume said: 'We have had several reports that upper management are working safely from home, yet not permitting other office workers in the department to do the same even though they could easily carry out their work task at home.
"The frontline workers, who carry out the maintenance work are still being asked to carry out non-essential tasks, despite the country being in a lockdown.
"The health and safety of the workforce is being ignored, with management's primary concern being productivity.
"Our understanding is that there has been a Covid-19 outbreak this week with potentially more than 10 cases and we have still to receive confirmation from Falkirk Council that Public Health Scotland has been notified."
An anonymous GMB member said: "A senior manager turned up for work on the Friday even though he had no sense of smell and by Monday he had tested positive for Covid-19.
"Even today we have received no word from Falkirk Council about this - it's as though it never happened.
"There are workers who live with family members who are shielding - this type of thing puts everyone at risk.
"All management care about is getting these empty properties sorted out.'
A spokesperson for Falkirk Council said that the union had been contacted about the outbreak and proper procedures had been followed.
They confirmed that four people tested positive last week but said Public Health Scotland had been notified.
The spokesperson said: "Throughout the pandemic we have held fortnightly meeting with the trade unions and have involved them in developing risk assessments and safe working practices.
"We are unaware of any matters of safety that have been identified that haven't been resolved."
The council added that staff who have tested positive and any other staff identified as contacts by Test and Protect are self-isolating in line with national guidance.
They also say that a review of all safety measures has been undertaken and where necessary they have been further strengthened.
The frequency of cleaning has been improved and they have also tightened up control measures around access to the building in a bid to minimise the number of people requiring to visit to pick things up such as paperwork and keys.
The council also say that arrangements have been put in place to enable all staff who can work mobile or from home can do so.
Thank you for reading this article on our free-to-read website. We're more reliant on your support than ever as the shift in consumer habits brought about by Coronavirus impacts our advertisers.
Please consider purchasing a subscription to our print newspaper to help fund our trusted, fact-checked journalism.