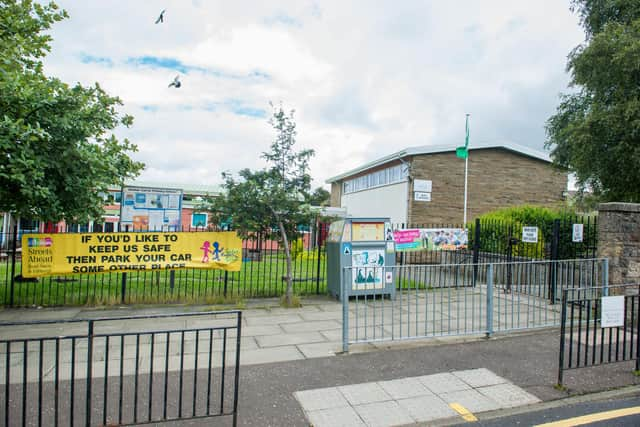 Five major Edinburgh City Council projects are up in the air after the construction firm building them entered administration last week.
Glasgow-based CBC Ltd went bust last week and entered administration, leaving the construction of five nurseries in the Capital in limbo.
The firm was building new nurseries at Craigentinny, Granton, Nether Currie, St John Vianney's and St Mark's RC primary schools for the council.
Four of the nurseries were expansions of existing provision at the school, but the nursery at Nether Currie was brand new.
The opening of the nurseries, due to be later this year, is now in doubt.
The council have said that the future of the projects is dependent on the outcome of the administration, but that it plans to continue the projects at some point in the future.
New nurseries were needed to increase capacity and to help the council meet the 1140 hours of early years provision in the city.
The chair of the Edinburgh Conservatives, councillor Jason Rust said the Scottish Government should allow construction sites to reopen and resume work in order to stop more construction firms going bust.
He said: "I hope we have some certainty soon for projects such as the new nursery at St Mark's, Firrhill. The UK Government has allowed work to recommence on building sites meaning infrastructure projects can continue so long as they can do so in a safe way.
"However, Scottish Government has refused permission to companies to resume construction work, resulting in sites lying empty.
"Clearly the current situation is taking its toll on building firms and the Council needs to get clarity around completion of sites and where this leaves projects so we don't end up with various abandoned sites to the detriment of local amenity."
Labour councillor Scott Arthur added: "Bad news when we didn't need it - The company building the new nursery on Oxgangs Rd North at St Mark's RC PS has gone bust.
"I am sure everyone wishes that staff in the company well, but this is also a setback for the area and the school community."
Council leader, the SNP's Adam McVey said: "We are aware the contractor delivering five new early years projects, due to open later this year, has entered administration. The five buildings formed part of our wide-ranging plans to meet the 1140 hours of funded early years provision by August 2020.
"The deadline for implementing 1140 hours has now been extended due to Covid-19 and we are in the process of assessing the full implications. When we receive further updates from the administrators we will consider all options to ensure these necessary projects are completed."
Speaking to Scottish Construction News last week, Blair Nimmo, joint administrator and KPMG's UK head of restructuring, said: "Central Building Contractors (Glasgow) Limited has a rich history and is a well-known and highly regarded business in Scotland, but, despite the efforts of the directors, the business faced a range of cashflow challenges in recent times, which were amplified by the recent COVID-19 lockdown.
"We will be working to support the employees and have already initiated matters with relevant government agencies to ensure the full range of support is available to all those affected.
"We would encourage any party who has an interest in acquiring any part of the business and assets to contact us as soon as possible."
James McAlpine, director at Central Building Contractors (Glasgow) Limited, added: "Already difficult trading conditions have been greatly exacerbated by COVID-19 which has made our financial position unsustainable. It is with significant regret that administration has been necessary.
"We have been very fortunate to have loyal and hard-working staff, a supportive supply chain and professional partners, many of whom have worked closely with the business for a great many years. We will work closely with the Administrators to ensure every possible assistance is provided to all our employees during this exceptionally difficult time."
Scottish Government guidance for construction sites prohibits work on early-years provision such as nurseries to continue during the lockdown, with work only to continue for essential projects
This can include COVID-19 related projects such as testing facilities, new hospitals or accommodation for key workers, as well as essential public service projects including energy and utilities work.