Falkirk Council: Pilot project to rid council homes of rats after tenant pressure
A free rat control service for council homes is to be piloted by Falkirk Council to help tenants amid the cost-of-living crisis.
Campaigners have thanked the council for "listening to tenants" who say they have struggled to pay for the cost of private pest control.
Councillor Gary Bouse, spokesperson for housing and communities, said: "This pilot is designed to see if there is a demand for a service and will be fully consulted on with this year's rent consultation for tenants. The increase in rat infestations can be attributed, in part, to the COVID-19 pandemic. With the closure or reduced operation of food businesses during lockdown restrictions, rats have shifted to more residential areas.
"Following the pilot, we will evaluate its impact on tenant health, well-being, and property damage. The number of complaints and enquiries we receive before and during the initiative will also be analysed."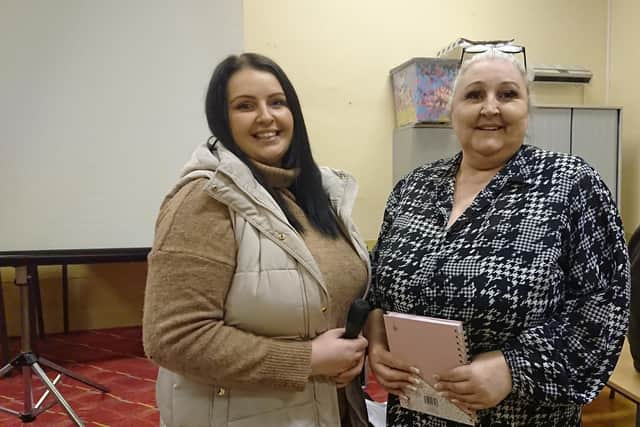 The pilot will solely focus on rats and other pest control issues will remain the responsibility of tenants or private contractors.
The council scrapped its pest control service to save costs last March but since then rat complaints from its tenants have been increasing.
Members of Falkirk District Action Group, who have petitioned the council to restore its pest control service, said they were "ecstatic" to hear the news.
Janine Reilly said: "We would like to thank everyone for their support, including all the members of our committee. Not all councillors were on our side, but the ones who were were absolutely fantastic."
The group held a public meeting with council officers in March, when several tenants spoke about the impact rats were having on their lives. They have also taken their petition around shops and town centres, with their mascot Kelpie the Rat to attract attention.
Janine said: "It's so heart-warming to see that if you do persevere with something it will work out in the end. The problem with rats has such a massive impact on people's lives – it's a really serious problem that for such a long time wasn't taken seriously. We are just overwhelmed now that they are finally being listened to."
The leader of the Labour group on Falkirk Council, Councillor Anne Hannah – who unsuccessfully asked the council to address the issue last year – said she was also delighted with the news, adding: "The problems are so widespread, and they have been getting worse. I am really pleased that officers have at last recognised the damage rat infestation is doing to the fabric of buildings, and to the mental health and well-being of our residents.
"Given the cost-of-living crisis, most people cannot afford to pay for pest control services, and even if they can find the money, where the houses or gardens are connected to one another in a street, clearing the problem from your own home is not enough. This is positive evidence that council officers are listening to the concerns of residents and taking action when they have identified the right course of action."