Cost-of-living crisis: Scottish council hikes allotment rent by 392%
Glasgow City Council is set to hike up the cost of renting an allotment by 392 per cent, due to "challenging circumstances" and the need to make "substantial savings".
Council officers wrote to local growers and associations on March 31, warning them a new price tariff will be in place from March 2024, when the annual rent of a full allotment will jump from £34.50 to £170.
The price hike means the cost of an allotment in Glasgow could be much higher than in other comparable local authorities, such as Aberdeen and Edinburgh, which charged £88.07 and £138 respectively in 2022/23.
The letter reads: "Allotment site regulations requires local authorities to determine a fair rent that takes in account services provided by or on behalf of the local authority to tenants of allotments, the cost of providing those services and circumstances that affect, or may affect, the ability of a person to pay the rent payable under the lease of an allotment.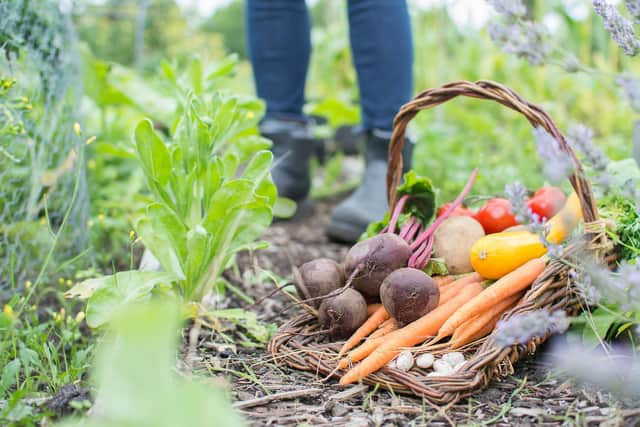 "Within this context I would wish to highlight that rental rates for allotment plots in Glasgow has remained static since 2012, with no rental increases within that period, while most other comparative local authorities in Scotland have increased their rental rates significantly during this period.
"Within the most challenging circumstances for public finances in decades, with Glasgow City Council requiring to find substantial savings, a static approach is no longer sustainable and a decision was taken as part of the budget setting process to increase allotment charges for 2024/25."
The letter further states when determining the level of rent, "the council takes account of the size of the allotment plot, the services provided by, or on behalf of, the council to the tenants of the allotment sites, site improvements and upgrades by the council, expenses incurred by the authority in maintaining and managing the allotment site, and any other relevant factors including SIMD data zones".
The letter continues: "I would also note that it will be a minimum of 12 months before this rental increase is applied, so I trust this permits growers sufficient notice to prepare for the increase."
A spokesperson for Glasgow City Council said: "Allotments are currently heavily subsidised by the council taxpayer and rates for those who do rent a plot have not been increased for some years.
"The budget passed by members in February moves towards allotment costs being met by those that lease plots, from 2024. The proposed charges retain reduced prices for smaller plots and also the concessionary rate."
The Scottish Allotments and Gardens Society had warned last year that rising food prices, fuelled by the high inflation rate, could put even more pressure on waiting lists.
The organisation had warned many people were already facing waits of ten years or longer for a plot. Society vice-chairman Richard Crawford said he believed the rising cost of food would further increase interest in allotments.
Glasgow had 1,829 people on its waiting list as of June last year, compared to 2,637 people in Edinburgh waiting for a plot.
Past research carried out by Westminster and Essex universities has found gardening in an allotment can improve mood and self-esteem.
Comments
 0 comments
Want to join the conversation? Please or to comment on this article.