Councils are being warned they urgently need to make radical changes if they are to avoid seeing their services collapse.
A new report suggests a number of key council services are "in crisis" following the disruption of the coronavirus pandemic, including adult social care and housing.
The document adds councils are facing increasing demands from the public on their services, but have less money to provide them, meaning they need to drastically change how they work if they are to be sustainable.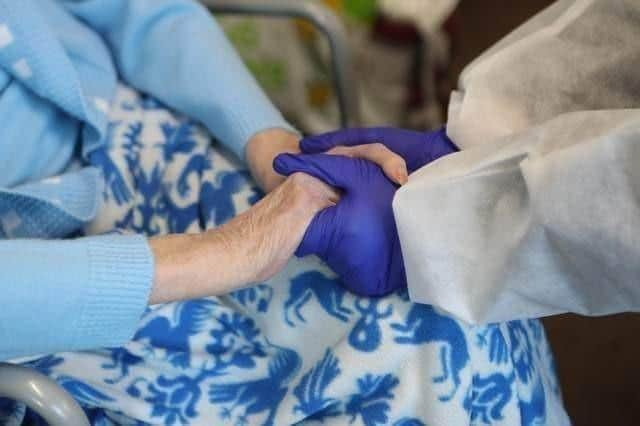 The Scottish Government is now being told its New Deal for local government is "long overdue". The Local Government in Scotland report from the Accounts Commission examined all of the main services provided by councils and concluded whether they were recovering well from the pandemic.
One of the biggest warnings was for adult social care, which is showing signs of being in crisis, with no clear picture of how much demand there really is.
The report also says there has been a "large drop" in the standard of housing, and homelessness numbers are increasing. On top of this recycling has not recovered and cleanliness has declined, particularly in the most deprived areas of Scotland.
Culture and leisure facilities, particularly libraries, are struggling and face "significant" future risks. Drastic cuts and warnings of severe impact on communities have already been seen in the most recent council budgets.
Glasgow's health and social care partnership revealed nearly £22 million in cuts. This will lead to the loss of 197 full-time equivalent jobs, 13-month waits for care packages, cuts to home care hours, and no funding available for children moving into adult services.
Edinburgh City Council in March said its budget for building new council homes was "almost cut in half", meaning it could now only build 2,400 council homes in the next ten years despite previously committing to 5,000.
And in the same month Aberdeen City Council came under fire from campaigners for closing six libraries and a swimming pool. A petition for a judicial review into the closure of the pool and one of the libraries has since been lodged.
However, the report adds there are signs children's services, economics and tourism are now in recovery. Corporate services across the country were also praised for being "significantly increased" since the pandemic.
Councils are now being told they need to completely overhaul how their services are run if they are going to survive. The report warns: "The scale of the challenge that lies ahead is greater than anything local government leaders will have ever experienced."
Some of the biggest challenges are the "persistently high" levels of child poverty, increasing rent arrears, and declining levels of mental health. On the back of this report, the Government is being told it must deliver on its "long overdue" New Deal for local government. The New Deal was one of the first things Humza Yousaf announced as First Minister, and aims to "reset" the Government's relationship with councils.
Tim McKay, acting chair of the Accounts Commission, said: "Putting this in place will give councils longer-term financial stability, supporting them to make decisions and make the fundamental changes that are urgently needed. Councils have gone beyond the point where making savings is enough.
"If the change needed doesn't happen now, some services will continue to get worse or deeper cuts will be made."
Opposition parties within Holyrood have placed the blame for the warnings in this report with the SNP-Green government.
Miles Briggs, the Scottish Conservatives' local government spokesman, said: "This stark report once again highlights the overwhelming pressure Scotland's councils are under due to years of savage cuts. The Scottish Conservatives have repeatedly called for a fair funding deal for our local councils to ensure they have every resource they need.
"Humza Yousaf must come good on his promise of a New Deal for local government as soon as possible."
Mark Griffin, Scottish Labour's local government spokesman, added: "The SNP-Green government needs to stop robbing funding from communities and work with councils to deliver a sustainable future for services. Scottish Labour's plans to empower local communities would push power out of Holyrood and deliver a fair funding deal so councils can deliver the change their communities need."
Willie Rennie, communities spokesman for the Scottish Lib Dems, said the Government should scrap its proposed National Care Service and "finally give councils the help they're crying out for".
The report says funding for councils, excluding one-off Covid-19 payments, increased by 5.2 per cent in 2021/22 and total revenue funding saw real terms increases in both 2022/23 and 2023/24.
However, the council-umbrella body Cosla estimates the gap between what councils need and how much the Government provides is around £1 billion.
The Accounts Commission report estimates two-thirds of councils will resort to using their financial reserves to bridge the 2022/23 budget gap and, while this is "understandable", it is "not sustainable".
The report makes a range of recommendations, including having the Government provide more detailed financial information so councils can do more long-term planning. It also says councils need to be more transparent so the public fully understands how stretched local services are.
Following the report's publication, both Cosla and the Government have reiterated their commitments to delivering a New Deal for local government.
Councillor Shona Morrison, president of Cosla, said a New Deal would include more long-term planning and transparency. She said: "Councils are uniquely placed to be the key partner in the Scottish Government's public service reform programme and should be further empowered to better support local service delivery."
Local government minister Joe Fitzpatrick added: "Building on the progress made so far, we remain committed to finalising the partnership agreement to better enable local and national government to work together to achieve better outcomes for people and communities across Scotland."