New forecasts by economists at Citi have suggested skyrocketing bills would see inflation hit 18.6 per cent in January, marking the highest rate for almost half a century.
The grim prediction comes as Tory MPs were split on the measures needed to tackle the crisis.
Ms Truss – the clear frontrunner over former chancellor Rishi Sunak to replace Boris Johnson as prime minister – has been urged to be more transparent with her plans for an emergency budget to address rising costs.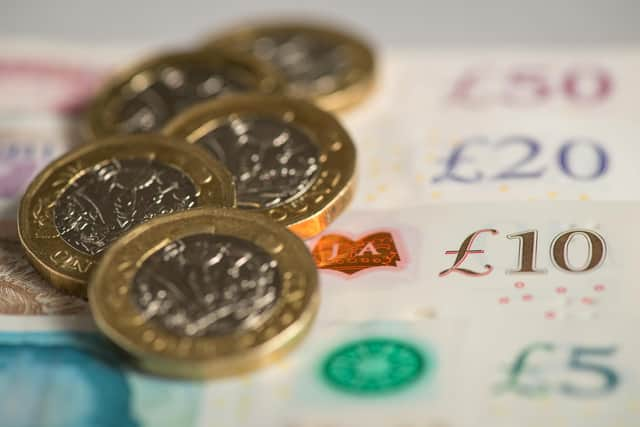 Jacob Young, the Redcar & Cleveland MP, revealed one of his own constituents had seen her bills triple in a year.
He said: "The first priority for the new PM has to be tackling inflation and the rising cost of of energy, not just for domestic consumers but for businesses too.
"There's a small business in my patch, a one woman pottery shop, where her energy costs have gone from £2,000 a year to £6,000.
"She doesn't pay business rates, cutting national insurance won't affect her. There has to be a proper plan to make sure we don't see thousands of businesses close their doors for good.
"We rightly spent £400 billion protecting jobs and businesses through the pandemic. We can't now allow them businesses to fail because of [Vladimir] Putin's war hiking gas prices."
Another told The Scotsman that Sir Keir Starmer's approach had cut through, and it would now be a struggle for the UK Government's policy to match his rhetoric.
The plans in Labour's "emergency package" announced last week include freezing the price cap, which the party says will reduce inflation by 4 per cent.
The Tory MP said: "They've definitely made the running and it's the perfect opposition policy – totally impossible to deliver if in government, but hugely attractive to voters.
"I think actually both candidates are right – you need something that helps everyone and targeted stuff for people who need more, and a long-term plan.
"They will both have to go further I think, and businesses will need an equivalent scheme. Rishi is clearly right that it's not really affordable though."
A senior Tory added: "The Government has a duty to help the most vulnerable in our society and, in these extraordinary times, that means exceptional, temporary measures.
"These are people who are doing the right thing – in work, providing for their families, but unable to meet the unprecedented rise in living costs.
"We need a series of specific policies such as those that Rishi has laid out, including cutting VAT on energy bills and giving direct help to those on the lowest incomes whom tax cuts will not affect. The electorate won't forgive us if we don't."
Ms Truss has said she would bring forward urgent plans to address rising energy bills if elected prime minister, but is reportedly not planning to first ask the independent Office for Budget Responsibility for a forecast.
Senior Tories have criticised the foreign secretary's economic plans, with former minister Michael Gove accusing her of taking a "holiday from reality".
The Bank of England has previously projected inflation will peak above 13 per cent in October before declining, but it is now expected to go higher.
Citi analyst Ben Nabarro projected inflation would accelerate following last week's 25 per cent rise in UK gas prices and 7 per cent rise in UK electricity prices.
He expects the October energy price cap to reach £3,717, slightly higher than previous estimates.
A further increase in energy bills in January – with projections the cap will hit £4,567 – will push inflation towards the new peak, it said.
The organisation predicted the price cap will surge to £5,816 in April.
Mr Nabarro said: "Even with the economy softening, last week's data re-affirmed the continued risk of pass through from headline inflation into wage and domestic price setting could accelerate.
"With inflation now set to peak substantially higher than the 13 per cent forecast in August, we expect the Bank of England's Monetary Policy Committee (MPC) will conclude the risks surrounding more persistent inflation have intensified."
Interest rates increased to 1.75 per cent earlier this month, but the economist warned that it could need to rise as high as 7 per cent if "signs of embedded inflation emerge".
The forecast prompted stark warnings from advice groups, with Citizens Advice Scotland chief executive Derek Mitchell claiming people would die without help.
He said: "This is simply unsustainable for people who are hanging on by their fingertips right now. More big increases in prices and bills will drive people into poverty, debt and destitution.
"This cost-of-living crisis is going to cost lives without urgent and radical intervention from government on the scale of the 2020 pandemic or the 2008 financial crisis. People will freeze or starve unless they get help."
Colin Mathieson, spokesperson for Advice Direct Scotland, urged Scot to get in contact if they needed help.
He said: "This latest warning demonstrates the scale of the cost-of-living crisis we are in, which is already having a detrimental impact on people's household finances.
"We know many Scots are having to make difficult decisions about spending on even essential items, and this could push people into debt or worsen existing problems."It came as the SNP called on the UK Government to introduce an emergency budget that would include freezing the energy price cap, scrapping VAT on fuel, doubling energy bill support to families, and offering more support to small businesses.
SNP work and pensions spokesperson Kirsty Blackman said: "The UK Government's response to this crisis has been nothing short of shambolic.
"Right now, food insecurity and utility bills are skyrocketing – yet the Prime Minister and Chancellor continue to sit on their hands.
"There can be no more delays. It is time to act.""