Cost of delayed discharge rises to more than £1.2 billion over last decade
The cost of delayed discharge in Scottish hospitals has risen to more than £1.2 billion over the last decade, Scottish Labour has warned.
The party said the problem of bed-blocking – where a patient is deemed fit enough to leave hospital but their discharge is delayed, often because of difficulties in securing social care – "persists and is in fact getting worse".
It comes despite the SNP's then-health secretary Shona Robison insisting she was "absolutely determined" to eradicate delayed discharge in 2015.
Labour said more than four million bed days have been lost since then, and argued this is "symbolic of SNP failure to deliver on its promises".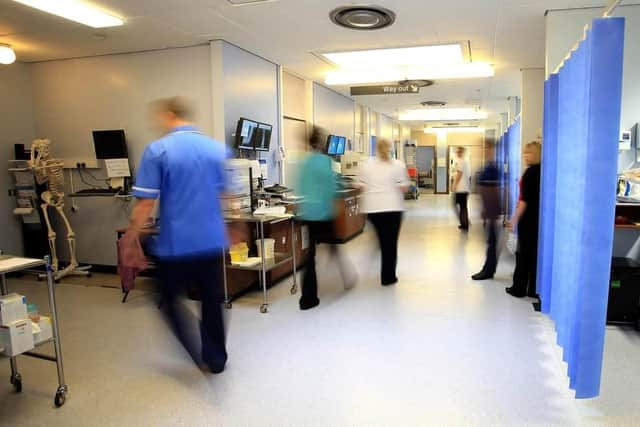 The party's health spokeswoman Jackie Baillie said: "Years on from the SNP promising to end the deadly and costly practice of delayed discharge, the problem still persists and is in fact getting worse.
"This whopping cost to the taxpayer has built up on Nicola Sturgeon's watch and the disastrous Health Secretary, Humza Yousaf, has allowed it to soar. We cannot have patients left in hospital unnecessarily and the public purse drained due to poor provision of care for those leaving hospital.
"It's time for Humza Yousaf to face the music and hand the role over to someone who is prepared to tackle the issue."
It comes amid ongoing concerns over pressures in the NHS and spiralling waiting times. Dr Iain Kennedy, the chairman of the British Medical Association, recently warned the health service is "broken".
He said: "There is no way that the NHS in Scotland can survive – in fact, many of my members are telling me that the NHS in Scotland has died already.
Mr Yousaf said: "We're working hard with health boards and the care sector to ensure those that are clinically fit to be discharged are supported into more appropriate care, at home or in the social care sector. Hospital at Home services have been increased; care at home capacity has been enhanced; social work pay has increased and £20 million has gone to provide interim care arrangements, but we know there is unprecedented demand across our whole health and social care system.
"Like health services across the UK and globally, NHS Scotland working under significant pressure and the pandemic continues to affect services. Social care has been hit by a triple whammy of Brexit, which has impacted staffing, the pandemic and high energy and inflation costs, all putting significant pressure on the sector.
"Getting those with no clinical need to be in hospital into more appropriate care does not only make financial sense, but it is clearly the right thing to do for patients, their loved ones and all our hard working staff across health and social care and we continue to [work with] our partners to address these challenges."
The Scottish Government highlighted that in Scotland, the rate of delayed discharge for acute locations is around 17 per 100,000 population. In England, the figure equates to 24 per 100,000 population, which is proportionately about 41 per cent higher than Scotland.
Comments
 0 comments
Want to join the conversation? Please or to comment on this article.