The UK Government Health Secretary today suggested the NHS and military were ready to deliver a Covid-19 vaccine across the UK from the start of December.
Asked whether it could be available by Christmas, Mr Hancock said that was "absolutely a possibility".
He explained: "I've asked the NHS – who are supported by the armed services in this, but the NHS is very much leading this effort for deploying the vaccine – I've asked them to be ready from the start of December.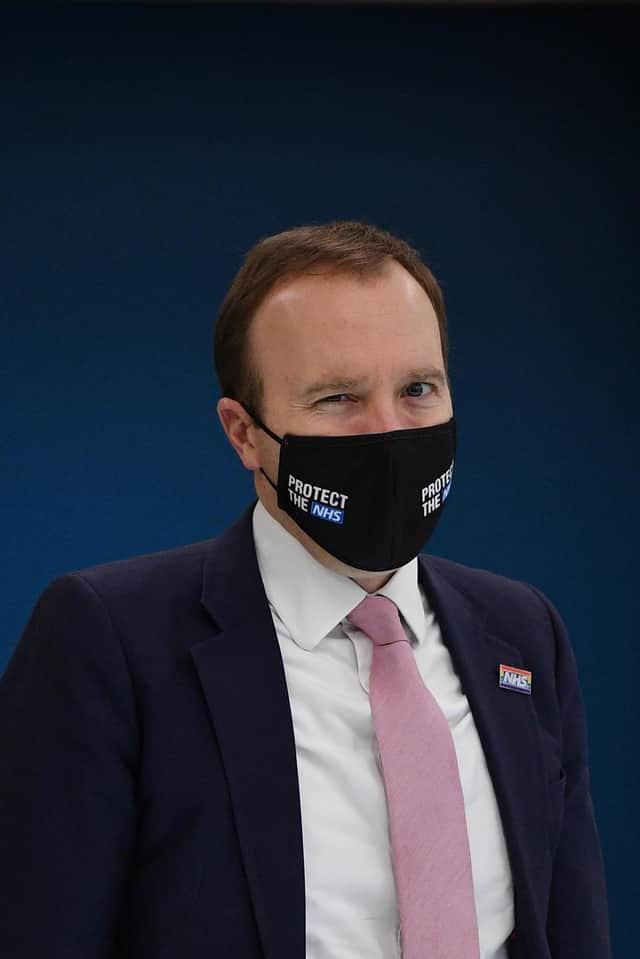 "And, of course, there are many hurdles that still need to be gone over and we haven't seen the full safety data and obviously that is critical and we won't deploy a vaccine unless we can be confident in its clinical safety.
"But we also do need to be ready should a vaccine be licensed and get through all those hurdles and ready to roll it out."
Mr Hancock was speaking after a new coronavirus vaccine was found to be 90 per cent effective.
The vaccine was developed by pharmaceutical company Pfizer in collaboration with tech firm, BioNTech.
The UK has already ordered 40 million doses - enough to vaccinate up to 20 million people as each person will need two doses for it to work.
Mr Hancock insisted it had always been his expectation that most people will not get a jab until 2021, with priority given to those in care homes, the elderly and those who work in the health and care sector.
He explained: "We've always been clear that our central expectation for the rollout of a vaccine should a vaccine come good.
"The central expectation of the bulk of the rollout and deployment has always been in the first part of 2021.
"We will be working across the NHS with the support of the armed forces seven days a week, over weekends, over bank holidays, to get this rolled out into people's arms as quickly as possible."
The vaccine has been tested on more than 43,000 people in six countries, with no safety concerns raised.
While studies will continue and further approvals need to be granted, it is expected that the companies will begin distributing the vaccine in the next few weeks.
If you haven't already, please consider supporting our trusted, fact-checked journalism by taking out a digital subscription.