Coronavirus: UK Government dismisses claims international travellers can use English loophole to reach Scotland
Downing Street has dismissed concerns that travellers from overseas can breach Scottish quarantine rules by landing at an English airport before flying to Scotland.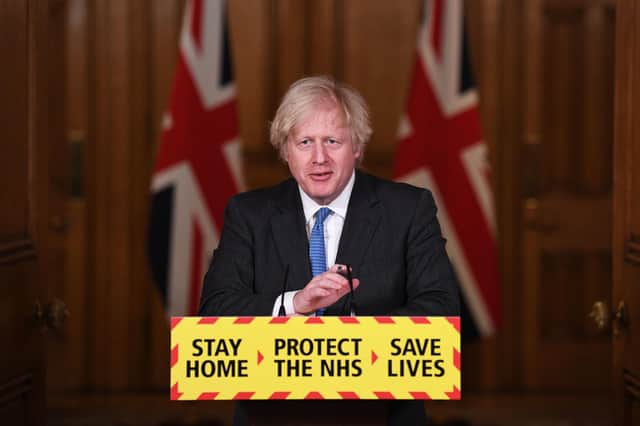 Concerns were raised after Scottish Transport Secretary Michael Matheson said that a "loophole" allowing overseas travellers to avoid hotel quarantine still exists which could "potentially undermine the public health approach here in Scotland".
People flying directly into Scotland on international flights have to self-isolate for 10 days in a quarantine hotel.
But in England, the UK Government will only require hotel quarantine for visitors from a "red list" of 33 countries designated as high risk, meaning travellers arriving from elsewhere could avoid it by entering Scotland via England.
Visitors would still have to self-isolate for the 10-day period, but would not have to do so at one of the designated hotels due to a lack of agreement between the Scottish and Westminster Governments.
Anyone flying into an English airport, from a non-Red List country would be allowed to then travel on to Scotland, but would have to isolate on arrival there.
A UK Government spokesperson said: "We have taken action to limit the spread of coronavirus and, to raise our defences against new strains, we have put in place some of the toughest border regimes in the world.
"As we have said throughout the pandemic, you must follow the rules set by the relevant devolved administration when in Scotland, Wales and Northern Ireland.
"Those arriving into England can transit onto Scotland but must follow the quarantine and self-isolation rules of the devolved administration on arrival."
Six hotels have been block-booked in Aberdeen, Edinburgh and Glasgow, with up to 1,300 rooms available.
Scottish Government guidance stipulates that those subject to quarantine require a negative Covid-19 test no more than three days before travelling and to have booked at a room at a quarantine hotel in advance.
They will also have to submit a passenger locator form to the Home Office, declaring which countries they have been to in the 10 days before arrival in the UK.
Airlines have been asked to check for these and they will also be checked on arrival by Border Force officers, who can issue fines of £480 for non-compliance.
Security officers will then escort passengers to baggage reclaim and to pre-arranged transport to their quarantine hotel.
On arrival at the hotel, they will be given two home testing kits to be used on days two and eight of isolation.
These are covered by the cost, as are three meals per day, fruit and soft drinks.