Professor Devi Sridhar, chair of Global Public Health at Edinburgh University, also told MPs the prospect of a vaccine was over-hyped and would not be "a silver bullet" in tackling the virus.
Addressing the Westminster All-Party Parliamentary Group on Coronavirus (APPG), she said the UK Government's approach to lockdowns would not work unless the time was used to ensure proper test, trace and isolate systems were running.
Pointing to poorer countries around the world, she said she could not understand why they had better systems in place than the UK.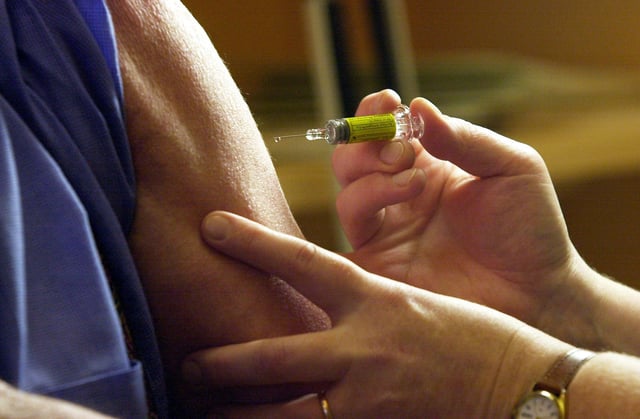 A Covid-19 vaccine has been described as 'no silver bullet' by experts
The MPs were also told by social psychology Professor Stephen Reicher of St Andrews University, that the public would begin to rebel against restrictions as a result of "a lack of clarity and equality" around the reasons for lockdowns. He said a vaccine would be useless if there was no confidence in it as a result of a lack of trust in the UK Government.
Asked by chair of the APPG Layla Moran if people should pin their hopes on a vaccine or if it was being "over-hyped", Prof Sridhar said: "I think so – I don't think a vaccine will be a silver bullet, and even already they're trying to dampen down expectations of who will receive it, and if we do get a vaccine there are questions over effectiveness, but it will be a valuable tool.
"The way I see it November to February is going to be really rough and it's going to be a really bad winter, and I think we need to prepare about how do we get through this without a lot of death and a lot of restrictions in place – how do we get through that period?"
Public health expert Devi Sridhar has said the months from November to February will be "rough".
Prof Reicher said: "There is a little bit of representation that the vaccine is like the cavalry riding over the hill to save us, so we don't have to save ourselves, but it's not.
"A vaccine stops nothing – it's people getting vaccinated that stops something, and already the polling shows about 50 per cent of people are dubious and a lot of that has to do with lack of trust which is a huge issue we need to address. The loss of trust in the UK Government is catastrophic.
"Yes, some people are still adhering to rules despite a lack of trust. However, when it comes to a vaccine, you need to have trust in it as being safe and for your own good, so we have to be addressing that now."
However, Prof Sridhar said she believed things would improve in the spring next year.
"I do think from March it will get better because we understand much more about transmission, testing will get much better, treatments will save people from dying … and yes we will have a vaccine.
"There will be more clarity by March and we'll understand the most optimal way of dealing with this."
A message from the Editor:Thank you for reading this article. We're more reliant on your support than ever as the shift in consumer habits brought about by Coronavirus impacts our advertisers.
If you haven't already, please consider supporting our trusted, fact-checked journalism by taking out a digital subscription.