Conversion therapy ban campaigners express 'disappointment' at SNP candidates for failing to answer key questions
Activists calling for a full ban on conversion therapy in Scotland have said the lack of a response to a letter to SNP leadership candidates requesting support from the plans is "disappointing".
Conversion therapy, often described as conversion practices, is any practice of attempting to change or supress an individual's sexuality or gender identity.
In a letter sent on February 24, End Conversion Therapy Scotland called on all three candidates in the race to become First Minister to back a ban on conversion therapy which would cover both "sexual orientation and gender identity, including trans identities", covering adults and children and apply in all settings "without exception".
The letter adds: "Crucially it would include all so-called consensual conversion practices, as psychological and physical abuse cannot possibly be consented to.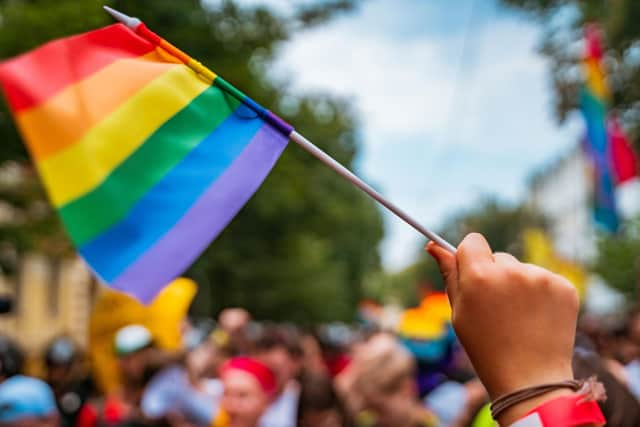 "As prospective SNP leader and as such the next First Minister of Scotland, we ask that you continue the progress made by your party and uphold your commitments to end these practices by bringing forward legislation at the soonest opportunity."
Mr Yousaf is so far the only candidate to respond to the letter, stating he "fully support[s] the end to conversion therapy in Scotland".
He added: "I will continue to support the acceleration of legislation to ban it if elected First Minister of Scotland. I share the same concerns which you have excellently detailed...and only wish to add for emphasis and clarity that I believe there is no place for conversion therapy in a modern Scotland."
Ms Forbes and Ms Regan have both yet to respond, it is understood, however Ms Forbes has said she is opposed to "coercion" but that the rights of those practising their religion must also be "defended".
An End Conversion Therapy Scotland spokesperson said: "Humza Yousaf's endorsement of a comprehensive ban on conversion therapy is extremely welcome at a time when LGBTQ+ rights are under attack. The current Scottish Government has been clear in its support for an end to conversion therapy in all its forms and without exception.
"We look forward to the next leader of the Scottish Government continuing that commitment and delivering a ban as soon as possible.
"It's disappointing that other candidates for First Minister have failed to respond to our calls for an end to this abhorrent practice. We look forward to hearing from them soon."
Want to hear more from The Scotsman's politics team? Check out the latest episode of our political podcast, The Steamie.
Comments
 0 comments
Want to join the conversation? Please or to comment on this article.