Conservationist Dr Ruth Tingay said the "inherent bias" could leave the Scottish Government "wide open to a potential legal challenge".
Campaigners have repeatedly criticised the "extraordinary" timeline of delays over the proposals, which were first mooted more than a decade ago.
There are ongoing concerns over the illegal killing of birds of prey in Scotland. Expanding the Scottish SPCA's current powers would allow it to investigate cases involving animal deaths and illegal traps.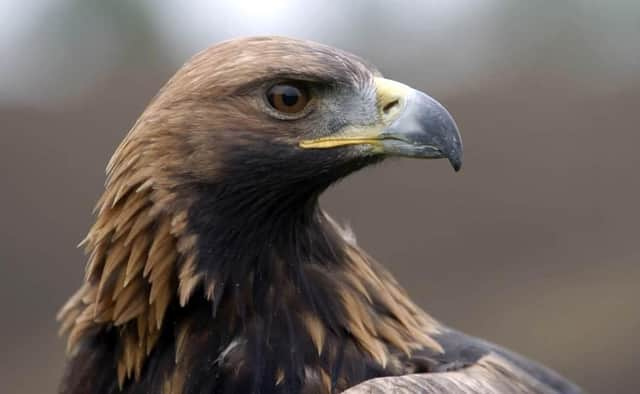 Ministers previously said the taskforce had completed its work and its report would be published within weeks. However, in response to a freedom of information request by Dr Tingay, the Government merely said the report would be published "prior to summer", despite it being submitted to ministers in October last year.
Dr Tingay, writing on the Raptor Persecution UK blog, said taskforce participants appeared to be "heavily weighted to the game-shooting industry".
She wrote: "Why were the majority of invited non-governmental organisations those who have previously been vociferous in their opposition to increased SSPCA powers…and who presumably, despite their rhetoric about having a 'zero tolerance' for raptor persecution/wildlife crime, are still dead set against measures that would help tackle it?"
If the taskforce recommendations do not support increased powers for the SSPCA, she said, "this inherent bias in participation leaves the Government wide open to a potential legal challenge by conservationists who could argue that their exclusion from participating in the review has resulted in an unfair process".
The taskforce is chaired by Susan Davies, chief executive of the Scottish Seabird Centre, and its members include Police Scotland, the Crown Office, the SSPCA, RSPB Scotland and NatureScot, as well as the British Association for Shooting Conservation, National Farmers' Union of Scotland, Scottish Land and Estates and the Scottish Gameekeepers' Association.
A Scottish Government spokeswoman said: "This review was conducted independently, in close consultation with key stakeholders and with support from Police Scotland and the Crown Office and Procurator Fiscal Service. The review was led by Susan Davies who is currently chief executive of the Scottish Seabird Centre and has a wealth of experience in this area.
"We are working with key stakeholders, including Police Scotland and the Crown Office, to consider the findings before the report is published alongside the Scottish Government's official response."