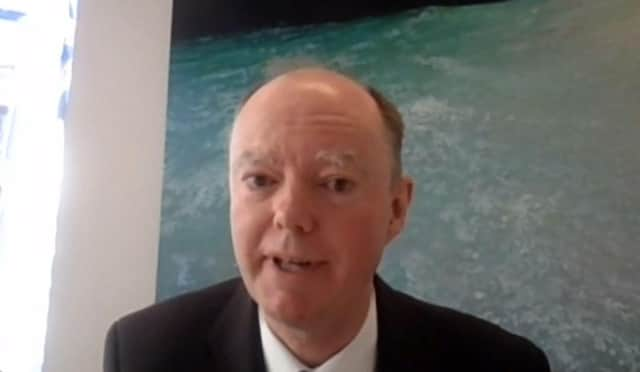 Professor Chris Whitty, Chief Medical Officer for England, has warned the UK faces another coronavirus "surge" this year.
The chief medical officer for England today dismissed called to ease lockdown faster than the Prime Minister's roadmap, suggesting it could see the pandemic "turn bad very fast".
Appearing before MPs on the Commons science and technology committee, the senior UK Government adviser warned doing all age groups could be at risk later this year despite the vaccination programme.
He said: "As things are opening up, what all the modelling suggests is at some point we will get a surge in virus.
"Whether that happens, we hope it doesn't happen soon, but it might for example happen later in the summer if we open up gradually, or if there's a seasonal effect it might happen over the next autumn or winter.
"But I think all the modelling suggests there is going to be a further surge and that will find the people who have either not been vaccinated or where the vaccine's not worked.
"Some of them will end up in hospital and sadly some of them will go on to die.
"That's just the reality of where we are."
Professor Whitty also dismissed rushing to unlock, following a host of Tory MPs calling for the PM to ease restrictions ahead of schedule following a fall in cases.
He said: "If you open up too fast, a lot more people die - a lot more people die.
"Look at what is happening in continental Europe at the moment where a lot of countries are going back into rates going up and having to close things down again."
Downing Street has repeatedly insisted lockdown will be eased "gradually".
Boris Johnson's official spokesman today said: "We are gradually in a very cautious way moving through the road map so that we have the time between steps to look at the impact lifting restrictions has had.
"The prime minister has been clear it is a cautious road map but he wants it to be irreversible."
The PM revealed at Tuesday's coronavirus press conference that one third of the UK's population has already been vaccinated.
If you haven't already, please consider supporting our trusted, fact-checked journalism by taking out a digital subscription.