Chad Wolf: who is the Acting Homeland Security Secretary and why did he resign from the Trump administration?
Wolf announced that 'in light of events of the past week', he would be stepping down from an appointment that had not been legally validated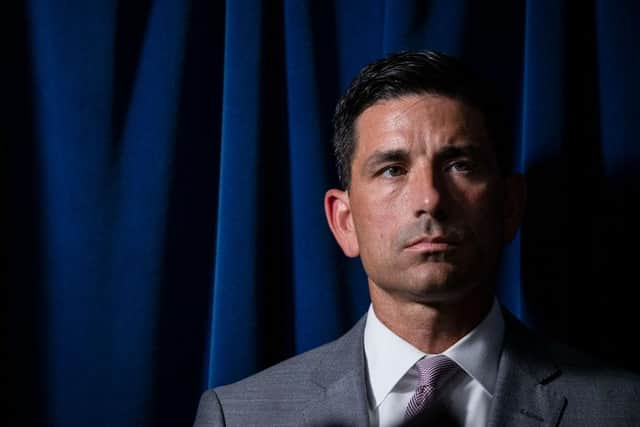 The latest name to distance himself from Trump and hand his resignation is Chad Wolf, who had been named acting United States Secretary of Homeland Security in November 2019.
Here is everything you need to know.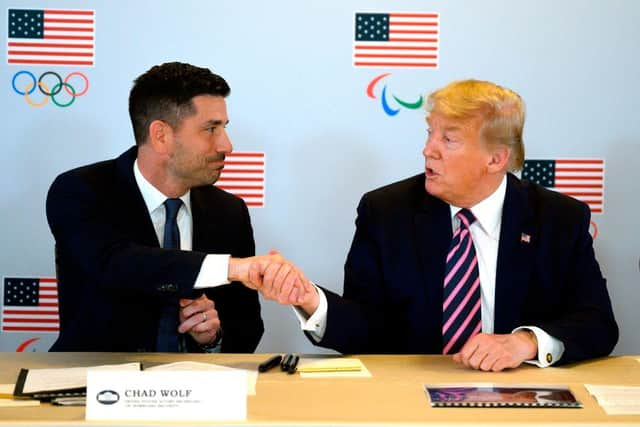 A long-time member of the Republican Party, Wolf (believed to be in his mid-40s) has worked his way up through the Department of Homeland Security (DHS) through the years, previously serving in several positions, including as chief of staff of the Transportation Security Administration.
In November 2019, Wolf was named the acting United States Secretary of Homeland Security, but the appointment was ruled unlawful a year later, under the Federal Vacancies Reform Act and the Homeland Security Act. His position was never confirmed by the Senate.
The ruling was made after the issued text of an amendment to the order of succession deviated from the intention of the then-Secretary, placing a different person than expected next in line.
The ruling meant Wolf was still able to serve under his given title, but on 14 November 2020, the District Court for the Eastern District of New York was able to overturn a set of Wolf's orders, as they lacked "legal authority".
Before that, as part of the Trump administration, Wolf played an integral role in the controversial family separation policy which gave rise to shocking images of traumatised children separated from their parents and often caged.
In July 2020, Wolf was heavily involved in deploying federal law enforcement to cities like Portland, to quell civil unrest arising from the George Floyd and Black Lives Matter protests.
Wolf's history and record marks him out as a hardline Trump supporter, but even he has had to throw in the towel.
He said he had hoped to serve the administration until its end, but announced he would be making a symbolic departure from the team at 11.59pm on the night of Monday 11 January.
His exit was spurred on by the Capitol riots and Trump's response to them, (though his statement did not mention them explicitly, he did say "recent events" were a factor in his decision") and the fact that recent court rulings meant a number of the Trump administration's immigration policies enacted during his tenure were not legally fit to pass, as Wolf has been illegally serving in his role.
"I am saddened to take this step, as it was my intention to serve the Department until the end of this Administration," said Wolf in his statement.
How does this affect the Biden inauguration?
Wolf's resignation comes just two weeks before Joe Biden is due to be sworn in as the 46th President of the United States of America as threats of more violence require heightened security.
Wolf's position is passed on to Pete Gaynor, the head of the Federal Emergency Management Agency, who will help coordinate security for Biden's inauguration.
On his way out, Wolf announced that "in light of events of the past week and the evolving security landscape leading up to the inauguration", he had authorised the US Secret Service to begin enhanced security operations.
"I leave knowing that the Department has positioned itself for an orderly and smooth transition to President-elect Biden's DHS team," he wrote. "Welcome them, educate them, and learn from them.
"They are your leaders for the next four years – a time which undoubtedly will be full of challenges and opportunities to show the American public the value of DHS and why it is worth the investment."