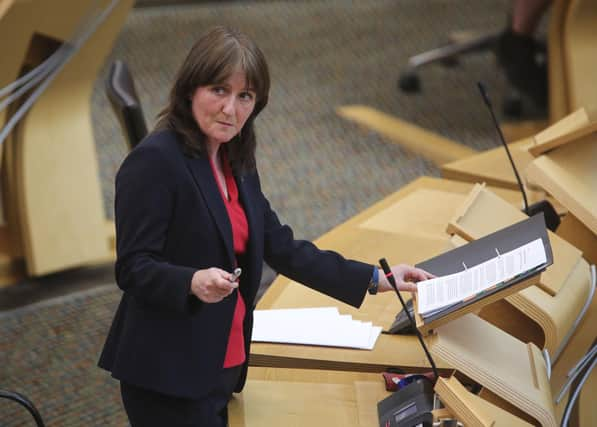 Under the reforms, adult social care – and potentially other services – in Scotland would be consolidated into a single body, run by regional care boards and ultimately accountable to ministers.
The proposals, however, have been controversial with trade unions, opposition parties and local authorities, which are currently responsible for much of adult social care, for a variety of reasons including the lack of available detail.
Ministers, under both Nicola Sturgeon and Humza Yousaf, have pledged themselves to "co-design" the service after a framework Bill has passed, with concerns raised about a lack of parliamentary accountability over the final proposals.
Following Mr Yousaf's election as First Minister, the first parliamentary vote on the Bill was pushed until after the summer recess, with public health minister Maree Todd pledging to seek the views of those impacted by the Bill in the intervening months.
Speaking at Holyrood's Health Committee on Tuesday, Ms Todd explained the rationale for the delay, saying stakeholders "undoubtedly… were very keen for us to put a little more meat on the bones", and claimed she has to improve the way she communicates the positives of the NCS.
She added: "I think this pause does offer us an opportunity to put a little bit more meat on the bones and for people to understand better what the ambition is and what the detail around that ambition is, and how it's going to look.
"I think it's such a different way of doing things that it's been a little bit hard for everybody – I'll admit it's been a little bit hard for me to get my head around in this new portfolio.
"So I think this pause does give an opportunity to get a bit more detail, a bit more clarity, a bit more understanding, and to be very clear."
Ms Todd went on to say she had to do a "better job" of explaining that the NCS would be the "answer to many of the concerns" around social care in Scotland.
Another issue regularly raised about the initiative is the cost implications, with ministers reticent to say how much they estimate the project could cost.
The price tag has caused consternation with the Finance and Public Administration Committee at Holyrood, which has set a deadline of Friday for a financial memorandum to be handed over – a request the minister said would not be met.
"So I think if there's going to be a period of pause and engagement and possibly some further change to the way the Bill is, I think it makes sense for the updated financial memorandum to wait until those changes are woven in before we update it," she said.
Following the engagement planned for the summer, Ms Todd said she hoped to be able to offer more clarity on cost.