Care home deaths in Scotland 'significantly higher' than England
The proportion of COVID-19 deaths in Scottish care homes remain significantly higher than in England, official figures published today show.
But overall deaths from the virus across the population are lower in Scotland than south of the border, according to the Office for National Statistics.
Labour is now calling for "decisive action" to protect care home residents including greater testing of residents and staff.
Although the figures for Scotland covering 2020 up until week 18 (April 27-May 3) have previously been published, today's publication sets them in contrast with the situation in England.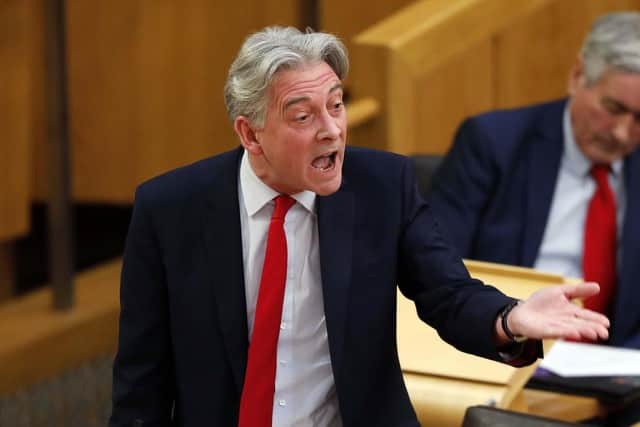 The cumulative number of care home residents who have died of COVID-19 in Scotland stands at 1,195 - 42.8 per cent of all COVID-19 deaths.
This compares with 24.9 per cent in England where 7,903 people have died.
But there have been 2,795 deaths overall in Scotland, compared with 31,777 in England up until week 18. Scotland's death toll is 8.8% of the English figure, lower than the 9.4% overall population comparison with England.
Leader Richard Leonard said: "The stark disparity in the proportion of coronavirus deaths in care homes between Scotland and England poses very serious questions over the Scottish Government's approach to this pandemic.
"Let me be clear. Scottish Labour supports the efforts of both the Scottish and UK governments in battling this virus and every intervention from us and every question raised by Scottish Labour is in the interests of protecting the most vulnerable in our society.
"It is absolutely vital, now more than ever, that the actions of our governments are scrutinised and held to account in the public interest.
"We are all committed to defeating the virus, and it is in the spirit of collective national effort that we call on the First Minister to take urgent action to protect those in our residential care homes. They are the most vulnerable and we must protect them and the staff who care for them."
Comments
 0 comments
Want to join the conversation? Please or to comment on this article.