Calls to restart Scottish cancer services to avoid second health crisis
Cancer services must be restarted after being put on hold to help the NHS deal with the coronavirus outbreak if Scotland is to avoid a second health crisis, say experts, as figures show one cancer death for every two Covid-19 deaths.
Charities have called for an urgent plan from the Scottish Government to safely restart cancer services, and yesterday Scottish Conservative health spokesman Miles Briggs said a strategy was needed to deal with the backlog in treatment and operations.
The coronavirus pandemic has stopped breast, cervical, bowel and other cancer screening programmes.
Urgent referrals for diagnosis have dropped sharply, while elective surgery was suspended for many patients in order to free up beds.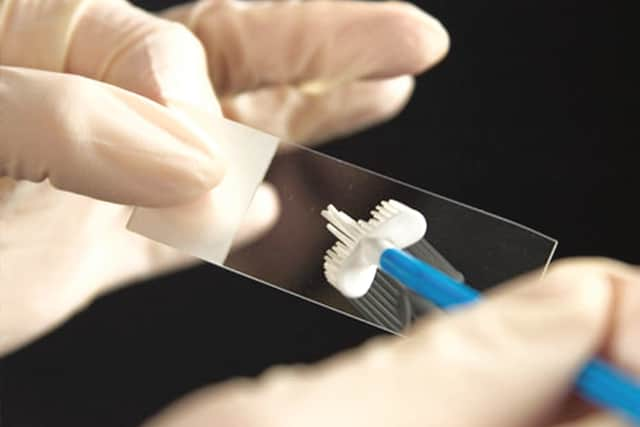 However, specialists have voiced concerns about the long-term impact on survival.
Scotland's Chief Medical Officer Dr Gregor Smith pointed to a 72 per cent reduction in urgent suspected cancer referrals by doctors.
MSPs have also been told by Edinburgh University's public health expert, Professor Linda Bauld, that for every two deaths from coronavirus, there was still one from cancer.
She said that 100,000 people were no longer being screened every month for bowel, breast and cervical cancer and as a result there could be up to 280 potentially late cancer diagnoses. Around 2,000 urgent cancer referrals are not happening each week, therapy is down at around 30 per cent and data from the Royal College of Surgeons in Edinburgh suggests a third of cancer surgeons have stopped operating completely.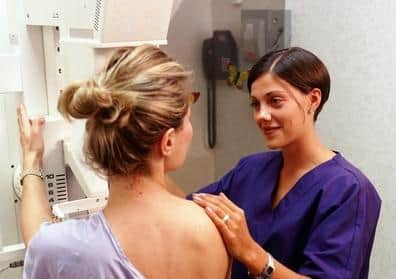 Around 32,000 patients are diagnosed with cancer every year in Scotland, with 12,000 sent for surgery as their first line treatment.
Marion O'Neill, Cancer Research UK's head of external affairs in Scotland, said a clear plan to restore services was "vital" and must focus on "making sure that treatment provision returns to pre Covid-19 levels as quickly as possible and that there is enough diagnostic testing capacity to cope with the potential backlog in cancer diagnoses".
She added: "It is also important that screening programmes and clinical trials are restarted as quickly as possible. An immediate and fundamental priority is to ensure that cancer services can be delivered in environments as free from Covid-19 as possible, to minimise the risk of patients being exposed to the virus. A Covid-19 testing strategy for cancer patients and healthcare staff is integral to this.
"We would also like to see lessons learned from innovation in the health service during the pandemic included in this plan.
"In the meantime, it's important that people who are worried about symptoms contact their GP to get them checked out. If further investigation or treatment is needed, it is essential that patients feel confident they are accessing these services in environments as free from Covid-19 as possible."
Baroness Delyth Morgan, chief executive at Breast Cancer Now, said: "Many women across Scotland are currently experiencing or fearing changes to their cancer care and this is causing real anxiety about the possible impacts. We urge the government and NHS to set out clear plans to recover cancer services as the peak of the pandemic passes.
"The difficult decision to suspend breast screening in Scotland was a necessary step to help limit the risk of infection for women of screening age and free up emergency resource for the NHS. We now hope this crucial service will be able to fully resume as soon as possible with catch-up appointments offered to all those who have been affected."
Statistics published yesterday also show fewer people are attending at A&E departments across Scotland. The latest show that during the week of 3 May, only 16,107 people were seen at A&E, compared to 27,845 for the same week in 2019, a drop of more than 40 per cent.
Mr Briggs said the government needed to publish an NHS Scotland Recovery Plan to restart cancer services. He said: "It is vital that the Scottish Government brings forward an NHS Recovery Plan – a plan to restart our health service, particularly cancer services and operations, in Scotland. Over the last two months, in so many ways, people have selflessly put their own needs on hold. The A&E figures show that people have been staying away from the NHS, meaning many people may be suffering in silence. But further delays will mean more patients could have poorer outcomes. It is now over two weeks since NHS England restarted cancer treatments. We could too.
"The Scottish Government must publish a plan to deal with the current backlog of operations and treatments and give everyone access to the healthcare they need."
Janice Preston, Macmillan's head of services in Scotland, said people needed to know when operations and screening would restart.
"The anxiety that people have over cancer is real," she said. "People on treatment are frightened of getting coronavirus, or of their cancer getting worse if their treatment is altered or delayed"
Asked about the demand to bring cancer services back online at her daily briefing yesterday, First Minister Nicola Sturgeon said work was under way.
She said: "We are working on restoring and resuming postponed NHS procedures, that would include the cancer screening services. That is work that is underway right now in order to make sure we can do that safely. We will give updates on that as soon as we can as part of our overall approach to getting things back to normal.
"Where there are cancer cases where the judgment right now is the risk of going ahead is greater than the risk of postponing, we want to get those who have active symptoms right now back into having their procedures done."
Comments
 0 comments
Want to join the conversation? Please or to comment on this article.