Professor John McLaren, independent economist at Scotland Trends, says the key challenge facing all parties is the post-pandemic recovery, but there has been "little rush amongst political parties in Scotland" to address the issues arising from a year of lockdowns and restrictions, with growing NHS waiting lists, court case backlogs and a loss of education time for pupils.
"This is disappointing given the urgency with which such issues need to be addressed," he adds.
"It is surely right that the electorate has some idea of the competing views of each of the political parties as to how they intend to respond to the pandemic's effects on public services and the economy prior to the election in early May."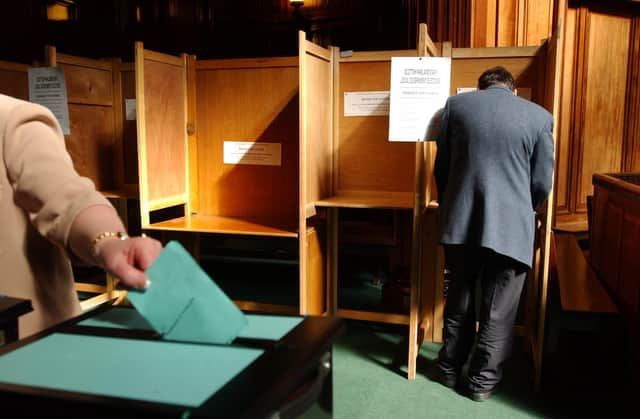 In a new paper, which he says outlines the problems ahead, he urges parties to concentrate on making both Scotland's economy and public services more resilient in the event of another major event.
He adds: "Since its inception, the Scottish Parliament has not been renowned for its reformative zeal. However, in light of the pandemic, there are a range of challenges that must be addressed in order for a 'working' system to re-emerge in hospitals, schools and the courts."
Prof McLaren says Scotland's legal system "is the forgotten public service" and without new policies "it remains to be seen how long this relative negligence can continue before negative consequences ensue".
On health and social care, he says some form of ten-year plan needs to be developed from a "comprehensive review of how the future NHS in Scotland is to work".
"Even more ambitious would be a ten-year health and social care plan, which sought the greater integration of the two linked services on a firm timetable," he said.
And in education, he says the "pandemic-induced chaos with regards to learning, teaching and exams may be seen as an opportunity for the widespread overhaul of current practices".
In terms of the economy, Prof McLaren says GDP should be retained as an indicator of success, but "augmented".
"New ways of measuring economic output and value might be explored," he says. "For example, increasing the value of some under-funded public sector services like preventative health measures, mental health services, literacy and numeracy in education. This might be done by linking them to positive externalities and known wider economic benefits."
He adds: "At present, such a measure would also lack international comparability, but Scotland could become a world leader in introducing such an initiative, in a similar way as New Zealand introduced 'well-being' into its Budget exercise."
Prof McLaren admits the ideas in his paper "may take time and involve a number of independent reviews", but says "a willingness to engage and to at least set the ball rolling would be welcome".
He adds: "In terms of funding, rather than give precise funding figures when much remains uncertain, it may be better to simply indicate the intended source of higher funding levels, or indeed what budgets would be cut, in order to allow for these high priority activities to be funded."
A message from the Editor:Thank you for reading this article. We're more reliant on your support than ever as the shift in consumer habits brought about by Coronavirus impacts our advertisers.
If you haven't already, please consider supporting our trusted, fact-checked journalism by taking out a digital subscription.