Business minister Ivan McKee quits Scottish Government after being offered role with 'less responsibility'
Business minister Ivan McKee has quit the Scottish Government after being offered a job he considered a demotion.
Mr McKee said the role was "in the same space, but with less responsibility" and would not have given him the tools to make a difference to businesses in Scotland.
He was involved in the campaign team for Kate Forbes, Mr Yousaf's main leadership rival, during the bitter SNP race for Bute House.
Ms Forbes turned down a role in Mr Yousaf's Cabinet on Tuesday, with supporters branding it an insulting demotion. It is understood the former finance secretary was offered the rural affairs portfolio.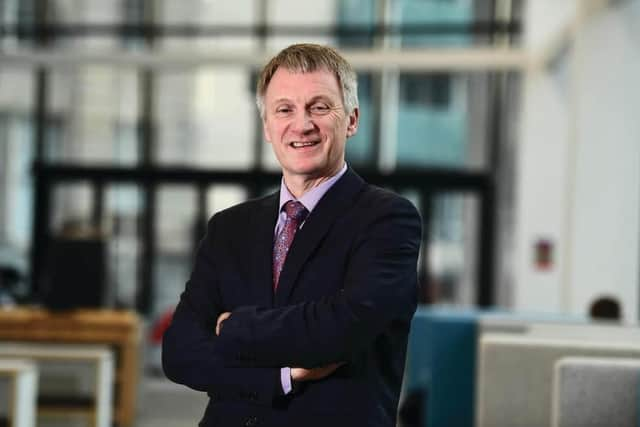 However, figures close to Mr Yousaf said she had raised concerns about her work-life balance and young family, which had played a part in the offer.
She tweeted: "To the great credit of Humza Yousaf the first official convo he had after Monday's result was with me. He has been respectful, supportive & warm throughout. In whatever capacity I serve, I'll support him. Ps after five long weeks, I'll be delighted to see more of my family!"
Mr McKee told The Scotsman the job offered by Mr Yousaf would have given him less responsibility and control.
He said: "It was in the same space, but with less responsibility. We didn't get in to the specifics of what it involved exactly, but there was some work I had being doing that wasn't going to be included."
The former Cabinet minister added: "To take a step back, the relationship with business, everybody knows, needs to be reset. And to do that, you need to have the tools to do the job.
"The First Minister recognised that needed to be done – reset that relationship with business. But I said, well, if you don't give me the tools to do the job, which is control over how we make policy and how we allocate funding and how we make those decisions that can make a difference to business – if all I'm doing is listening to businesses venting their frustrations, and I'm not able to actually have the tools to fix anything, then there's no point in me carrying on doing that."
Mr McKee said the conversation was "very cordial", adding: "Me and Humza are friends, so it's not anything to do with that. It's purely professional."
Elsewhere, he said Ms Forbes was a "hugely talented individual" and would be a loss to the Government.
The explanation came as leading business bodies spoke of their disappointment over Mr McKee's exit from the trade portfolio.
Dr Liz Cameron, chief executive of the Scottish Chambers of Commerce, said: "Firms need the new First Minister to adopt a pro-business attitude that helps drive growth, attract investment and create jobs so that Scotland can build a globally competitive economy. That can only be delivered if the Scottish Government makes economic growth its driving mission and works in a real, honest and open partnership with the business community.
"That must come with voices in the Cabinet that productively engage and understand the concerns of the business community. Mr McKee's comments that these concerns were not properly actioned within the previous Scottish Government are ones that will resonate with firms across the country. It is critical that this changes under the new government."
Comments
 0 comments
Want to join the conversation? Please or to comment on this article.