Brexit trade deal could be reviewed in ten years time
The Brexit trade deal could be reviewed in ten years time in a bid to find an agreement on fish.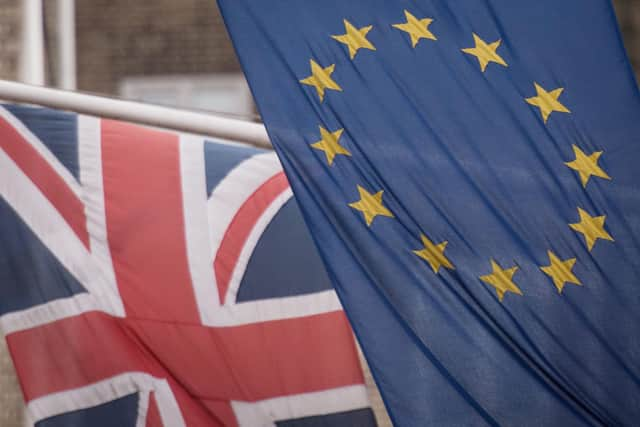 The Brexit trade deal could be reviewed in ten years time in a bid to find an agreement on fish.
According to the Sun, the EU and UK negotiators are hoping to push back the terms being final due to a failure to agree over fisheries.
This would see not just fishing, but the entire trade deal reviewed in a decade.
It is claimed the UK team are adamant that fishing and the wider trade agreement must be separate issues, but the EU are believed to believe this can be changed.
Lib Dem MP Alistair Carmichael accused Boris Johnson of failing to keep his Brexit promise that Britain would take back control of its fisheries.
The Orkney and Shetland MP said: "Boris Johnson and the Vote Leave campaign promised fishermen that they could have full control over UK fisheries and it is by that standard they will be judged.
"Fishermen wanted a yearly review process so this would represent a major breach of trust with coastal and island communities.
If the government thinks it can trade away fisheries as a last minute bargaining chip then they will find that fishing communities have long memories.
"This would be far from the first Brexit promise broken by Boris Johnson but it will be one of the biggest for fishermen."
It comes with fishing continuing to be a sticking point for both sides.
Britain is demanding more than half the fish in British waters be reserved for UK-based fishing vessels, but the EU's current offer would allow only the repatriation of up to 20 per cent of stocks.
Mr Johnson has repeatedly criticised the EU's approach to fishing rights, saying their current position was "completely unacceptable".
In a bid to unlock the talks, Britain has offered up a "review clause" on any fishing agreement after three to five years - but Brussels wants it in 10 to 15 years.
British negotiators are now said to be concerned reviewing the terms would give the EU more power over Britain with access back up for grabs in 2030.
One source said: "They still don't get it. They are still demanding basically 80 per cent of the access they have now to UK waters and are sticking to that demand."
Barrie Deas, from the National Federation of Fishermen's Organisations, added: "I'm sure that a 10 year deal with links to trade would suit the EU very well.
"But it would not be compatible with the UK's status as an independent coastal state, and I would expect it to be rejected if tabled."
Last week the UK and Canada agreed a deal to continue trading under the same terms as the current European Union agreement after the Brexit transition period ends, in a relief for businesses fearing high tariffs.
The agreement rolls over the settlement agreed by the EU with Canada in the Comprehensive Economic and Trade Agreement (Ceta) and does not give any new benefits to UK businesses.
The Government said the agreement paves the way for negotiations to begin next year for a new comprehensive deal with Canada.
If you haven't already, please consider supporting our trusted, fact-checked journalism by taking out a digital subscription.
Want to join the conversation? Please or to comment on this article.