Brexit: Jacob Rees-Mogg criticises EU law plans of own Tory Government as 'pathetically under-ambitious'
Jacob Rees-Mogg has attacked the UK Government's decision to scale back post-Brexit plans to scrap EU laws as "pathetically under-ambitious".
The Tory MP for North East Somerset used a speech at the National Conservatism conference on Monday to criticise Prime Minister Rishi Sunak for breaking his promise to complete a "bonfire" of remaining EU-era laws by the end of the year.
The three-day gathering in London will also feature speakers including home secretary Suella Braverman, levelling up secretary Michael Gove, outspoken Conservative deputy chairman Lee Anderson and former Brexit negotiator Lord Frost.
Mr Rees-Mogg said the Government's "U-turn" over scrapping EU laws, which has angered Brexiteers, was a "defeat of ambition, prosperity and democracy".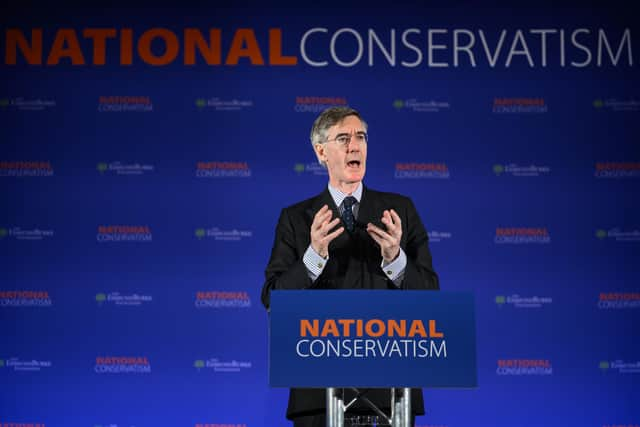 "Rishi Sunak made a specific promise to scrap thousands of EU laws," he said.
"He's broken that promise. This is very unfortunate as one of his virtues is his trustworthiness and the surrender to the blob risks exposing the Government to ridicule."
The loyalist of former prime minister Boris Johnson said while the Government "needs to be more ambitious", it was essential to support it because "the alternative is far worse".
Mr Rees-Mogg, whose speech was interrupted early on by a protester warning about "fascism", also appeared to describe the introduction of voter ID as "gerrymandering".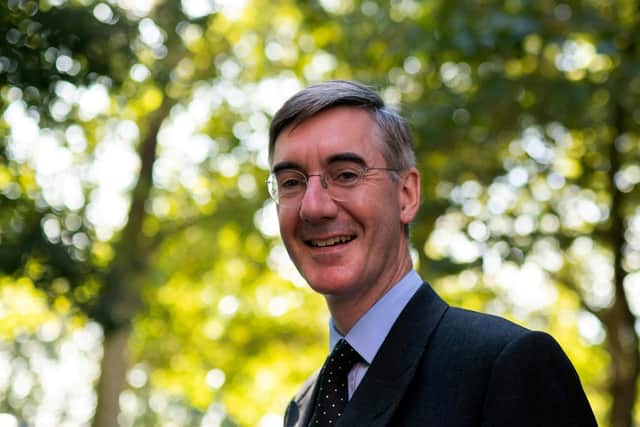 As a minister, Mr Rees-Mogg defended the introduction of voter IDs in Parliament.
On Monday afternoon, Ms Braverman will argue there is "no good reason" the UK cannot train its own workforce of lorry drivers and fruit pickers, in a speech that will stress the need for overall immigration to the UK to come down.
Her speech, which will be seen as a warning to Cabinet colleagues against relaxing immigration visa rules in a bid to boost growth, comes as Mr Sunak grapples with signs of discontent and division with his party's ranks.
Ms Braverman will say: "I voted and campaigned for Brexit because I wanted Britain to control migration. So that we all have a say on what works for our country. High-skilled workers support economic growth. Fact.
"But we need to get overall immigration numbers down. And we mustn't forget how to do things for ourselves.
"There is no good reason why we can't train up enough HGV drivers, butchers or fruit pickers. Brexit enables us to build a high-skilled, high-wage economy that is less dependent on low-skilled foreign labour.
"That was our 2019 manifesto pledge and what we must deliver."
Miriam Cates opened the conference with a call for families to be encouraged to have more children.
The MP for Penistone and Stocksbridge, who is on the right of the Conservative Party, told the conference in Westminster that falling birth rates were "the one overarching threat to British conservatism and indeed the whole of Western society".
She also claimed "cultural Marxism" was "destroying our children's souls".
There has been speculation of a split in Mr Sunak's Cabinet on immigration, with some members, including Chancellor Jeremy Hunt, more keen than others to stress the benefits of migration for economic growth.
It comes ahead of official figures released later in May that are expected to show net migration of between 650,000 and 997,000.
Comments
 0 comments
Want to join the conversation? Please or to comment on this article.