I didn't want Scotland to leave. I want us back and independence is our only way.
The UK political parties have made clear, they're not going to countenance EU membership, and I think they're wrong.
But as we contemplate yet another emotional day on the Brexit rollercoaster with a march and rally I'll be speaking to in Edinburgh tonight, I'm actually more upbeat than I have been.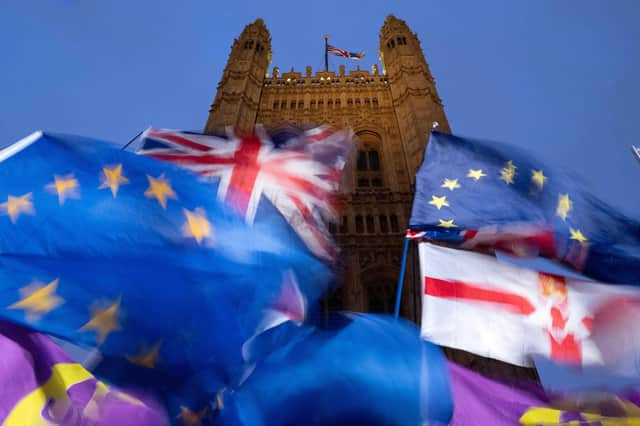 I'm also vowing, from today, to not talk about Brexit any more. It has happened, the consequences are awful, but in truth everyone knows it and don't need to hear more misery, they want solutions.
So I'm not going to talk about Tory Brexit, or Labour's patently absurd idea they can make Brexit work. I'm going to talk about the solution – independence in Europe. All the things we've lost, we'll get back with independence.
I can also, and it is a point I say repeatedly in meetings down south or on the continent, hand on heart say I want to see the UK have as close and functioning relations with the EU as possible.
I'll work to get the UK back into each and every EU programme, any and every EU support network because, of course, I'm working for independence in Europe, but I also, simultaneously, don't want to see the UK have a bad time and unless they get real on deepening EU relations I fear things will go from bad to worse.
Take just one example – touring musicians.
They now have to obtain a carnet if they want to take anything other than personal portable instruments, i.e., amplifiers, guitar pedals, lighting, sound equipment, laptops, or cameras.
They're limited to 90 days access to the Schengen area in any 180 days, and have to determine what the work permit or visa requirements for each of the 27 EU states they may be visiting during their work or tour.
If they want to take a vehicle larger than a splitter van, they have to deal with the cabotage nightmare and even ensure they have the correct CITES certification if they carry items that contains elements of rare species (like different woods or ivory).
If they want to sell merchandise, they need the correct documentation and relevant VAT registrations, and need to contact the relevant authorities to inform them of their presence and intention to perform a fee-paying engagement.
So it is not impossible, but it is a lot harder, and many simply aren't going and many more folks simply are not coming here.
Everybody loses. Getting back into the EU will remove all those hassles.
The UK's economy was 90 per cent the size of Germany's in 2016, it is now 70 per cent.
That's not because the Germans are having a great time buying lots of buns, it is because the UK is, demonstrably, the sick man of Europe. Independence in Europe is the answer.
- Alyn Smith is the SNP's foreign affairs spokesperson and the MP for Stirling