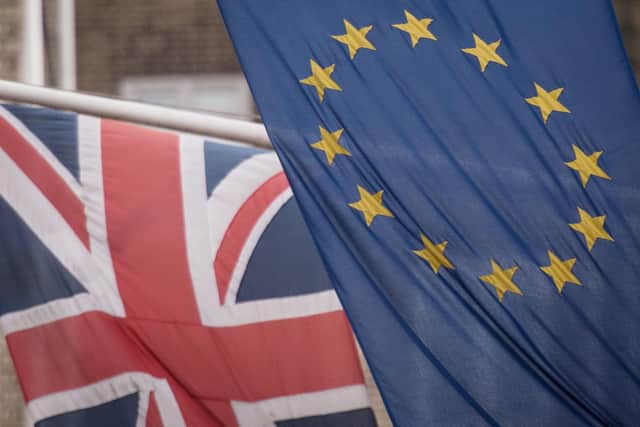 Made up of devout Eurosceptics including Mark Francis, Steve Baker, and David Jones, the group had vowed to review the deal before giving it its backing.
This was done by reconvening its "Star Chamber", the same group who reviewed Theresa May's deal and repeatedly refused to support it.
Now after a meeting led by Sir Bill Cash, the group has given the agreement support.
In a three-page statement, they said: "Our overall conclusion is that the Agreement preserves the UK's sovereignty as a matter of law and fully respects the norms of international sovereign-to-sovereign treaties.
"The 'level playing field' clauses go further than in comparable trade agreements, but their impact on the practical exercise of sovereignty is likely to be limited if addressed by a robust government.
"In any event they do not prevent the UK from changing its laws as it sees fit at a risk of tariff countermeasures, and if those were unacceptable the Agreement could be terminated on 12 months' notice."
Speaking after the meeting, Mr Baker, one of the ERG's "Spartans" who repeatedly voted against Mrs May's deal - said: "I love it when a plan comes together."
Earlier Tory MP Andrew Brigden and suggested he would support the deal.
He said: "If you had offered me what we've got here back in 2016 I wouldn't have snapped your hand off, I'd have had your arms and your legs as well."
Speaking after the announcement, the SNP president Michael Russell tweeted: "If the fanatics of the #ERG support the @Brexit deal that should warn any rational person off immediately. Not political company to be seen with."
When the trade deal was announced on December 24, the PM insisted it would withstand the "most ruthless scrutiny" from the ERG.
Mr Johnson conceded that the deal, struck on Christmas Eve, "perhaps does not go as far as would like" but said the agreement brought to an end a "long and fractious period."
He added: "I think this gives us a basis for a new friendship and partnership that should attract people who love Europe and want to have a great relationship with it, who want to feel close to it.
The news is a boost for the PM ahead of Wednesday's vote on the deal, which is expected to sail through despite opposition from Lib Dem and SNP MPs.
However, he can guarantee support from Labour leader Sir Keir Starmer, who has ordered his MPs to vote for the deal in a bid to put it behind them, citing the fact no deal is the only alternative.
This will likely see a sizeable rebellion from his own MPs, as well as possible resignations from his shadow cabinet.
Shadow Chancellor Anneliese Dodds said on Sunday: "I'm not going to say to you that this is the deal that Labour would have secured because it really isn't - this is a thin deal - but we don't want to create more problems for businesses right now by preventing the implementation of what the government has achieved."
If you haven't already, please consider supporting our trusted, fact-checked journalism by taking out a digital subscription.