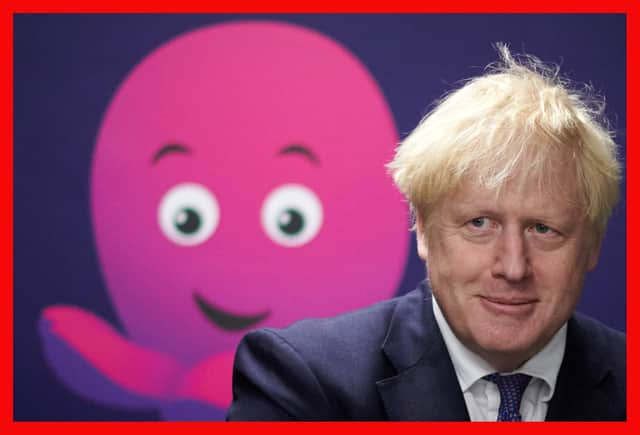 The PM will today vow to make Britain a world leader in green energy
Making his speech at the Conservative virtual party conference, the Prime Minister will pledge to "build back greener" and suggest the coronavirus crisis can be a catalyst for change.
Mr Johnson will unveil a series of new energy targets, including using wind power to provide electricity in every home in the UK.
He will say: "We need to give people the chance to train for the new jobs that are being created every day – in new technologies and new ways of doing things.
"And there is one area where we are progressing quite literally with gale force speed and that is the green economy - the green industrial revolution that in the next ten years will create hundreds of thousands, if not millions, of jobs.
"I can today announce that the UK Government has decided to become the world leader in low cost clean power generation - cheaper than coal and gas - and we believe that in ten years' time offshore wind will be powering every home in the country, with our target rising from 30 gigawatts to 40 gigawatts.
"You heard me right. Your kettle, your washing machine, your cooker, your heating, your plug-in electric vehicle – the whole lot of them will get their juice cleanly and without guilt from the breezes that blow around these islands."The PM, who has repeatedly promised more construction work, will claim this can be done by investing £160 million in ports and factories to deliver the "next generation" of turbines.
This will go towards enough windmills floating on the sea to generate one gigawatt of energy by 2030.
Mr Johnson will tell his party conference the investment in offshore wind alone will help to create 60,000 jobs, and make the UK famous for wind.
He will say: "As Saudi Arabia is to oil, the UK is to wind – a place of almost limitless resource, but in the case of wind without the carbon emissions and without the damage to the environment.
"I remember how some people used to sneer at wind power, twenty years ago, and say that it wouldn't pull the skin off a rice pudding."