Boris Johnson to face PMQs grilling after week that saw 'Tory sleaze' return to modern parlance - Alexander Brown
Boris Johnson will face off with Sir Keir Starmer at Prime Minister's Questions today after a week that has returned "Tory sleaze" to the modern parlance.
The Prime Minister has been accused of lying over flat renovation costs, with his own spokesman refusing to say whether he received a loan from the party to pay for it.
Between this, and his alleged "bodies pile high" and the not denied "let it rip" comments, Sir Keir has enough content to not just make the 6pm news, but probably fill it.
But will it have any impact? The alleged comments came in an argument about a second lockdown from a Prime Minister that has overseen one of the worst death tolls in the world, yet he continues to easily poll better than Labour.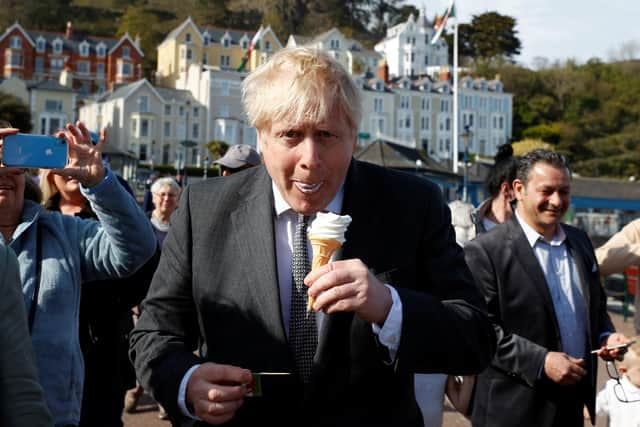 The bodies comment has been denied by both Mr Johnson and his official spokesman, but verified by a number of unnamed sources elsewhere.
Sure, the PM was sacked by The Times for making up quotes and ousted as a shadow minister after lying to Michael Howard about having an affair, but ultimately Mr Johnson saying something on television will hold more weight than a briefing to newspapers behind closed doors.
Herein lies the issue. Source quotes have so often been used to talk trash without repercussion that when they do offer something shocking, it's harder to believe or defend them. Similarly, they are easier to dismiss without a name.
It also becomes a challenge to report on. Do we accept the word of one politician on the record, or that of more people who are speaking anonymously? One thing's for certain, with Dominic Cummings soon giving evidence to MPs, this is just the beginning of the briefing war.
But will Sir Keir take advantage? The smart money is on no. While the SNP continue to make hay from Mr Johnson's latest gaffe, the Labour leader is struggling to cut through.
So often met with accusations of "talking down" Britain, Sir Keir's quiet construction of an argument does little to land blows against the booming deflections of Mr Johnson. Whether that will continue if Mr Cummings has receipts, however, remains to be seen.
If you haven't already, please consider supporting our trusted, fact-checked journalism by taking out a digital subscription.
Comments
 0 comments
Want to join the conversation? Please or to comment on this article.