Boris Johnson quits: Former prime minister resigns as MP as he accuses Partygate probe of trying to 'drive him out'
​Boris Johnson defiantly declared "I did not lie" as he sensationally quit as a MP, sparking a fresh crisis within the embattled Conservative Party.
The former prime minister tendered his resignation in an explosive statement stretching over more than 1,000 words in which he accused a Commons investigation into whether he misled Parliament over partygate of attempting to "drive me out".
The decision will trigger a by-election in the constituency of Uxbridge and South Ruislip – a west London seat Mr Johnson held by a majority of 7,210 ahead of Labour.
But in an added blow to Prime Minister Rishi Sunak, the Conservatives face a difficult battle to retain their grip on two seats, not just one, after one of Mr Johnson's fiercest allies, Nadine Dorries, also quit the Commons just hours earlier.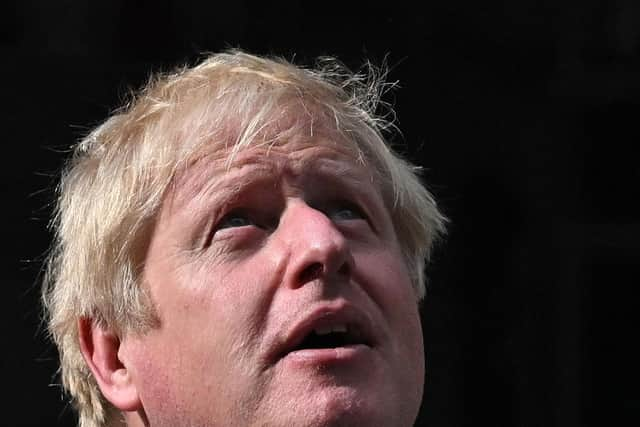 Ms Dorries, the MP for Mid Bedfordshire, had announced she was resigning immediately rather than waiting until the next election, as it was confirmed she was not one of the names on Mr Johnson's long-awaited resignation honours list.
Mr Johnson used his statement to the media to compare the Privileges Committee probe to a "kangaroo court" as he announced his intention to step down.
He said, after receiving a letter from the committee, he believed it was "determined to use the proceedings against me to drive me out of Parliament".
But Mr Johnson hinted he may yet make a sensational return, with the option of potentially contesting a safer Tories seat at next year's general election, as he said: "Our party needs urgently to recapture its sense of momentum and its belief in what this country can do."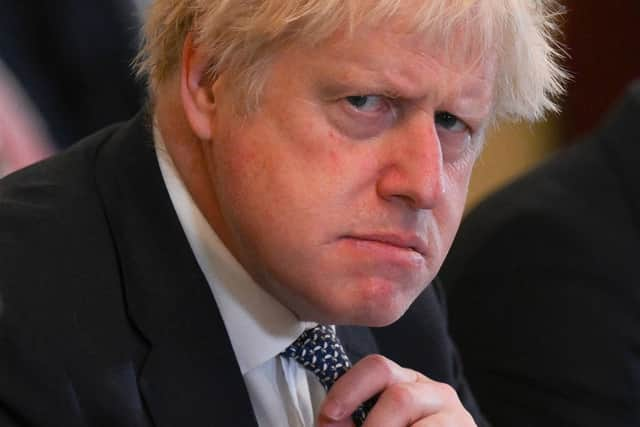 He said in his statement: "It is very sad to be leaving Parliament – at least for now – but above all I am bewildered and appalled that I can be forced out, anti-democratically, by a committee chaired and managed by Harriet Harman, with such egregious bias," he said.
The Privileges Committee had been investigating whether Mr Johnson misled MPs when he assured them Covid rules were followed in No 10 after allegations of lockdown-busting parties.
But in a scathing attack, Mr Johnson accused the committee of producing a yet-to-be-published report "riddled with inaccuracies and [that] reeks of prejudice" while providing him with "no formal ability to challenge anything they say".
He said the panel of MPs had "still not produced a shred of evidence that I knowingly or recklessly misled the Commons".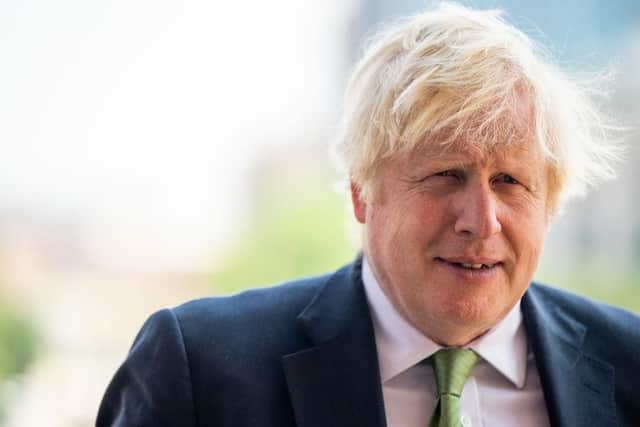 But he said he thought their "purpose from the beginning has been to find me guilty, regardless of the facts.
"They know that I corrected the record as soon as possible; and they know that I and every other senior official and minister, including the current Prime Minister and then occupant of the same building, Rishi Sunak, believed that we were working lawfully together," he said.
"I did not lie, and I believe that in their hearts the committee know it."
Mr Johnson continued: "So I have today written to my association in Uxbridge and South Ruislip to say that I am stepping down forthwith and triggering an immediate by-election.
"I am very sorry to leave my wonderful constituency. It has been a huge honour to serve them, both as mayor and MP."
The explosive statement also took aim at Mr Sunak's administration, questioning the decision to increase taxes and abandoning the prospect of a free trade deal with the US.
Mr Johnson has called on the committee's inquiry into his Partygate comments to cease.
The response from opposition parties to his resignation was swift, and equally fierce.
Liberal Democrat deputy leader Daisy Cooper issued a two-word statement that simply said: "Good riddance."
Labour deputy leader Angela Rayner said the British public was "sick to the back teeth of this never-ending Tory soap opera played out at their expense.
"After 13 years of Conservative chaos, enough is enough."
The SNP's deputy Westminster leader Mhiri Black said Mr Johnson had "jumped before he was pushed".
The MP for Paisley and Renfrewshire South said: "No one in Scotland will be sorry to see the back of him, but he has also underlined the weakness of Rishi Sunak, who has no authority over the bitterly divided Tory party.
"Sunak has been utterly humiliated. On the day he was forced to accept Johnson's dodgy honours list to shore up his position, his predecessor has stuck two fingers up at him and reminded everyone that Sunak was unable to take action for fear of a leadership challenge.
"This sordid Tory scandal is yet another reminder of how broken and corrupt the Westminster system is – and why it is essential that Scotland becomes an independent country, so we can escape Westminster control and get rid of unelected Tory governments for good."
But Sir Michael Fabricant, who received a knighthood in Mr Johnson's honours list, said the former prime minister had been the subject of "disgraceful treatment". He tweeted: "Disgraceful treatment of a political leader who has made world history."
It was reported last night neither former home secretary Priti Patel, who was awarded a damehood in Mr Johnson's honours list, nor former levelling up secretary Sir Simon Clarke intended to follow suit by resigning.
In evidence given in March, Mr Johnson had admitted to misleading Parliament over Partygate but denied doing it on purpose.
He had been sent a "warning letter" by the Privileges Committee on Thursday, detailing the criticisms it intended to make of him, as well as any evidence it had. The letter had given him two weeks to reply, but he took just 24 hours for him to take decisive action.
Mr Johnson returned to Parliament in 2015, having represented Henley in the Commons between 2001 and 2008 and serving as mayor of London.
He was made foreign secretary by Theresa May when she took over from David Cameron, but he later resigned over her Brexit policy. The 58-year-old succeeded her as prime minister in 2019 and secured a landslide victory at that year's snap general election.
He announced his resignation from No 10 last July after he lost the support of his party over his handling of sexual assault allegations against former deputy chief whip Chris Pincher.
The by-election in his seat is likely to be tricky for Mr Sunak's party, with Labour more than 10 points ahead of the Tories in most polls.
Richard Mills, chairman of the Uxbridge and South Ruislip Conservative Association, said Mr Johnson had been an "outstanding" advocate for the community "contrary to external perception".
Comments
 0 comments
Want to join the conversation? Please or to comment on this article.