Boris Johnson has claimed that Vladimir Putin told him "I don't want to hurt you, but with a missile, it would only take a minute", in a call ahead of the Russian invasion of Ukraine.
The former prime minister said the "extraordinary" conversation took place in February after he had visited Kyiv in a last-ditch attempt to show Western support for Ukraine amid growing fears of a Russian assault.
Johnson made the claim in a new three-part series for BBC Two looking at how the West grappled with Mr Putin in the years leading up to the war in Ukraine.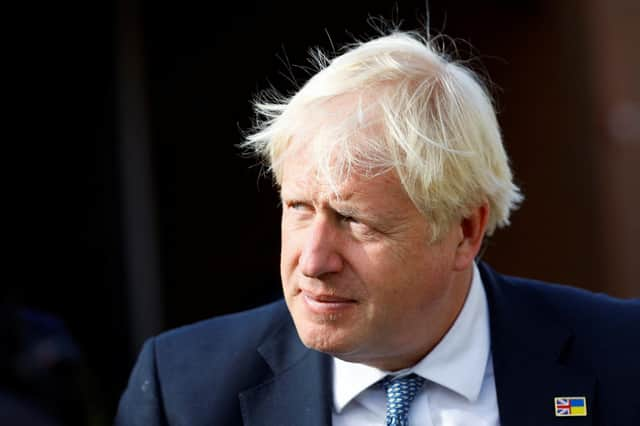 Asked about Mr Johnson's comments, Kremlin spokesman Dmitry Peskov said that his account was untrue, "or, more precisely, it was a lie".
Mr Peskov said the former Conservative Party leader may have deliberately lied or failed to understand what the Russian leader was telling him.
"There were no threats with missiles," Mr Peskov said during a conference call with reporters.
"While talking about security challenges to Russia, President Putin said that if Ukraine joins Nato, the potential deployment of US or other Nato missiles near our borders would mean that any such missile could reach Moscow in minutes."
Rishi Sunak said Britain should be "really proud" of the action it has taken in standing up to Russian aggression.
He stressed that the UK has recently provided heavy tanks – Challenger 2s – to Ukraine to help with its defence.
"We were the first major country to do that. What that has led to is other countries, like America and like Germany, saying they will do the same thing," he said during a Q&A in County Durham.
"That is really important because it will provide the support that Ukraine needs to, hopefully, make more progress against Russia over the early part of this year."
Mr Sunak added: "When I was chancellor, we increased funding in the armed forces by a record amount because we recognised that the world was changing and becoming a less safe place."
Putin vs The West programme is set to air on Monday evening on BBC Two.