Boris Johnson is once again dividing the Tory party, in yet another mess of his own making.
The former Prime Minister is complying with the Covid public inquiry, when not enjoying highly-paid speaking jaunts in America, and as a result handed his diaries over to taxpayer-funded lawyers.
In theory working for him, they had been tasked with preparing Mr Johnson for an inquiry, but upon reading the diaries realised family and friends visited him at Chequers – the Prime Minister's country house in Buckinghamshire – during the pandemic.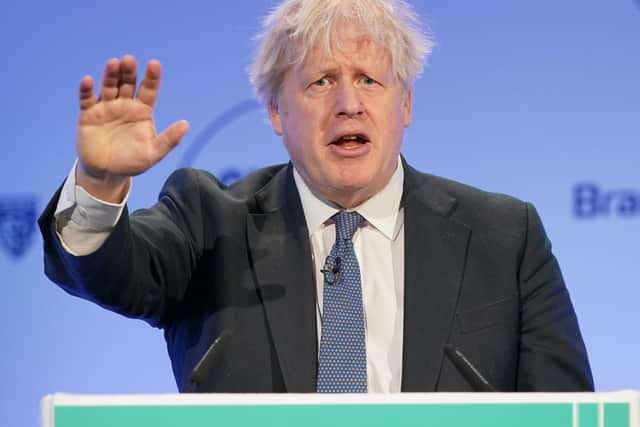 Both the Metropolitan and Thames Valley Police say they are assessing the information received after the Cabinet Office said officials had been obliged to disclose the documents to the police under civil service rules.
At first glance, there is nothing to see here. A man we already know broke the rules may have flouted more of them, an act entirely in character.
The Prime Minister, who said he had no knowledge of parties while toasting colleagues during lockdown, may have also had friends over. Actions and consequence. But Mr Johnson and his allies think otherwise, with his spokesman claiming the suggestion of any breaches was a "politically motivated stitch-up".
Another ally labelled it an "open witch hunt against right wingers in the Conservative Party" – seemingly because Mr Johnson was forced to invite friends over, and home secretary Suella Braverman had no choice but to try and get out of speeding.
There are now demands for Rishi Sunak to "shut this down", with threats from Mr Johnson and his allies claiming they will work against or even try to oust him otherwise, suspecting his involvement.
Obviously this is nonsense. Downing Street did not know until the police were contacted, and the idea civil servants or junior ministers should breach the rules to cover up for Mr Johnson is absurd, but we're well past the truth mattering.
The real issue for Mr Sunak is a split in his party, the extensive number of Johnson loyalists who believe everything is a plot and are more loyal to Mr Johnson than the party. Having already had the G7 summit overshadowed by the conduct of his home secretary, Mr Sunak is once again having his agenda undermined by a colleague.