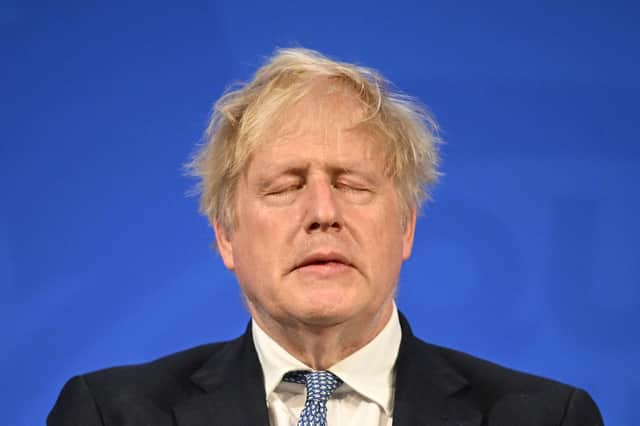 Mr Johnson will appear before the Privileges Committee on Wednesday, who have now published the evidence submitted as part of their inquiry as to whether he mislead parliament.
The former Prime Minister told the Commons "whatever happened, the guidance was followed and the rules were followed at all times", only for pictures of him at numerous events to emerge.
Now in written evidence to the Privileges Committee, an unnamed Downing Street employee, claimed there was no way Mr Johnson was unaware of the parties.
They said: "The former prime minister often saw and joined these gatherings, either he was invited by Spads (special advisers) or spotted them whilst walking up to his flat.
"The route he took down the corridor looks straight into the press room and vestibule so it's impossible not to see.
"He had the opportunity to shut them down but joined in, made speeches, had a drink with staff.
"He could have taken the issue up with Martin Reynolds, his principal private secretary, to shut them down.
"He could see what was happening and allowed the culture to continue."
Another No 10 official warned Mr Johnson's former principal private secretary Martin Reynolds that the infamous "bring your own booze" party in Downing Street was a "bad idea".
They said: "I saw the invite and I expressed my concern to Martin that I thought this was a bad idea. I declined the invitation.
"I heard that there were so many people who were unhappy about the party that they were not going to go."
The evidence also saw Cabinet secretary Simon Case say he did not give Mr Johnson assurances that coronavirus guidance was adhered to at all times in No 10.
In his own evidence, the Uxbridge and South Ruislip MP claimed he didn't think being against Covid rules to work in the No 10 garden while having a bottle of wine.
Jack Doyle, who was Mr Johnson's communications chief when the partygate story broke, also denied ever telling the then-prime minister that Covid-19 guidance was followed at all times in No 10.